EASA specialist says artificial intelligence and machine learning are here to stay.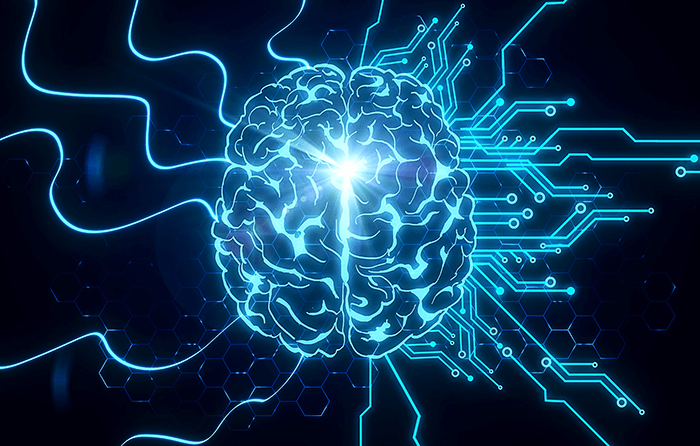 Industrial Internet of Things (IIoT) was a key topic at the 2019 Electrical Apparatus Service Association (EASA) convention, which was held at the Mandalay Bay Convention Center in Las Vegas from June 30-July 2.
Gene Vogel, EASA's pump and vibration specialist, gave a presentation related to IIoT, artificial intelligence (AI) and machine learning.
"Everyone hears those phrases and it's assumed that you are supposed to know what that means," Vogel said. "I wanted to lay out the groundwork for what AI and machine learning really are, and show how they really relate to the industrial internet of things, specifically to focus on machine condition monitoring because that's where the interest came."
This was Vogel's 10th EASA convention. He has not been surprised by the advances in technology.
"I've learned to expect that and have always worked on the cutting edge," Vogel said. "When I got started in vibration analysis, we plugged the instrument in and waited for the tubes to warm up. I've been through the evolution into the digital world with vibration analysis.
"We don't know what [the next step] is, but it's coming, and we better be ready for it. That's how I approach it. I think people have accepted the internet not because of anything in our industry, but because of its ubiquitous impact on society at large. You can't escape it and be alive in this world."
One topic of discussion Vogel pointed to was how long it would take before AI and machine learning really matured to where there was the capability to predict machine conditioning automatically without a person looking at it.
"My comment was that I thought it would take a decade," Vogel said. "It's here to stay. People are not averse to it. They think it's going to go much faster than I think it's going to go. People assume technology can solve all problems. It can't. We can with technology. Technology is a tool to solve the problem, but it's the EASAns solve the problems and the internet is providing new tools for that."
Listen to this podcast featuring Vogel from EASA.
More than 3,000 people attended the show. Several companies conducted business on the exhibition floor for three days. Many were motor companies, but SEPCO, which specializes in fluid sealing solutions, also had a booth on-site.
"We have expeller seals that are used in motor applications," SEPCO regional business manager Chris Tindell said. "The motor industry just hasn't been aware that there are other alternatives to the labyrinth technology.
"We've done a lot of work with motor shops and had customers pointing us toward the motor shops, realizing there's not only benefits to pump and steam turbines but also to the electric motors."
Thomas Schardt, Nidec's commercial and industrial senior director of IoT, said conversations with customers at the booth have deepened over the years.
"They're not just walking by collecting brochures," Schardt said. "They want to have a discussion about a problem they bring in.
"We're talking to the service industry, which is used to having a direct connection with the end customer, but now they are challenged with 'I would like to have more real-time data at a lower cost.'"
The 2020 EASA convention will be held at the Gaylord Opryland Resort & Convention Center in Nashville, Tennessee, from June 14-16.
Check out some photos from EASA 2019.
Visiting with @NidecMotorCorp at #EASA19 pic.twitter.com/RhEod8uiV4

— Drew Champlin (@DChamplinPS) July 1, 2019
Packing demo has started. Thanks for stopping by @PumpsSystemsMag, @DChamplinPS and @DerrellMoody! #EASA2019 @SEPCO @easahq pic.twitter.com/50TgAZYTwS

— Lori Ditoro (@LoriDitoro) July 1, 2019
Enjoyed our visit with @rditechnologies today at #EASA2019 pic.twitter.com/evNOEeqo4N

— Drew Champlin (@DChamplinPS) July 1, 2019
Great visit with @MadeByTOSHIBA today at #EASA2019 pic.twitter.com/zz0fyfPDSn

— Drew Champlin (@DChamplinPS) July 1, 2019
Elvis is in the building at #EASA19 come see us booth 839 @PumpsSystemsMag pic.twitter.com/SJJG4yO3bi

— Drew Champlin (@DChamplinPS) June 30, 2019
Great visit with @SulzerEvents at #EASA2019 pic.twitter.com/Q7qRwKJiqD

— Drew Champlin (@DChamplinPS) July 1, 2019
Vice Chairman Brian Larry sends a "cheers" and wishes you a Happy Canada Day! #EASA2019 pic.twitter.com/CmAmnnjpgH

— EASA (@easahq) July 1, 2019