3501 Fairbanks Ave Kansas City, KS 66106
(913) 371-5000
Company Profile
Pentair Fairbanks Nijhuis® offers the industry's most complete set of solutions, products and services to municipal and industrial customers. A wide variety of pumps and controls will serve multiple markets including Water Supply, Sewage Handling, Flood Control, Power Generation, Desalination, Agricultural Irrigation, and Fire Protection. Pentair Fairbanks Nijhuis also delivers professional services including installation, maintenance, repair, and training.
Manufacturing operates primarily out of Kansas City, KS USA and Winterswijk, The Netherlands. The combination of our two world-class engineering and manufacturing groups, with over 200 years of combined expertise, is a win for our customers around the globe.
Pentair Fairbanks Nijhuis, longevity, expertise, quality and professional services. Providing Inspired Solutions for a Changing World.
Company Images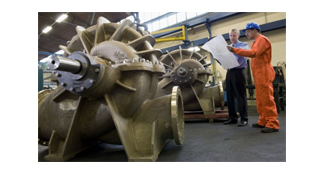 <![if !IE]> <![endif]>