Valve seal performance is an important issue with today's restrictions on emissions of volatile organic compounds (VOCs) from valves. Refineries and chemical processing plants, valve manufacturers, seal manufacturers, valve repair companies and outage service companies have a vested interest in ensuring that valves operate within emissions-compliance levels. Careful treatment from each of these parties is required to deliver successful, emissions-compliant valve performance.
Seal Testing & Design
The goal for seal manufacturers is to develop sealing products that ensure emissions compliance over a service life of five years or more. The same seals must also deliver proven fire safety, temperature and pressure capability, corrosion resistance, chemical compatibility, chemical purity and endurance through a high number of actuation cycles.
In 2011, the 2nd Edition of American Petroleum Institute (API) 622 Specification "Type Testing of Process Valve Packing for Fugitive Emissions" was published. This specification prescribes nine tests focusing on the material requirements and minimum performance levels for valve stem packing used in VOC valve service. Of these nine tests, perhaps the most notable is the emissions test. One unique aspect of this emissions test is that in order to eliminate the influence of a particular valve on the test results, the API 622 emissions test is performed using a standardized test fixture.
Typically, graphite foil-based seal materials are used to meet emissions compliance sealing requirements and high-temperature fire safety requirements. However, not all graphite foil materials perform at an acceptable level. In VOC valve service, one should specify sealing materials for which successful API 622 test reports from a third-party testing laboratory can be provided.
Ensuring the performance and longevity in standardized tests is critical when evaluating and specifying a sealing material. However, these tests are not the only factor that will determine the performance at the same level in a valve in plant service.
Valve Testing & Design
For valve manufacturers, API 624, International Organization for Standardization (ISO) 15848 and other specifications have established performance requirements for the entire valve/packing combination in VOC service. Successful performance in an API 607 fire safety test is another requirement that is common for valves and sealing materials used in VOC services.
A valve should be chosen on the basis of documented successful performance in similar qualification testing.
While some manufacturers have their own design requirements for specialized valves, some industry standards provide recommendations or guidelines for valve design. The Manufacturers Standardization Society (MSS) of the Valve and Fittings Industry has written MSS SP 120, which is a recommended standard practice for the design of rising stem steel valves.
It gives recommendations specifically addressing the design and condition of the packing gland and stem in the seal area, including dimensions and tolerances; stem straightness and cylindricity; clearances at the top and bottom of the packing gland; stem and bore finishes; and other considerations.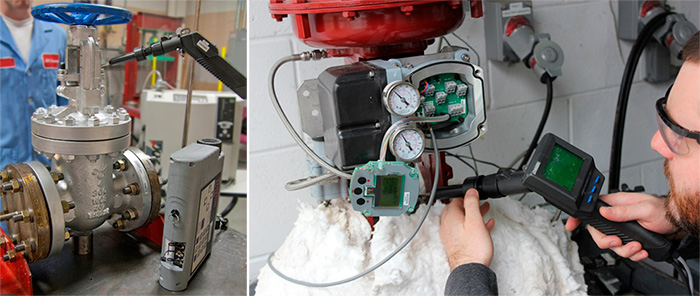 Image 1. Valve testing per ISO 15848 and API 624
(Images courtesy of Fluid Sealing Association)
The API also publishes several specifications that call out design requirements for various valve types. These often include recommendations for packing dimensions, surface finishes and other requirements related to the packing gland of a valve.
These tests (see Image 1) and design requirements provide a base for qualifying products used in VOC service. But other factors influence whether a particular valve will provide emissions-compliant performance in the
plant long after the initial product design capabilities have been proven by testing.
The condition of the valve over time, the proper installation of the seal, and the proper maintenance of the valve and the seal will determine whether emissions compliance can be maintained for the long term.
Used Valve Condition
When servicing a used valve, it must return to the same functionality as a new valve. This includes the stem and bore surface condition, straightness of the stem, condition of the gland follower, and the gland bolts/nuts condition. The valve should be able to be activated without binding.
For the repacking step the following guide should be followed:
Pages