Entrained air is one of the most persistent problems that plague hydronic heating systems. It is also one of the least understood. This webinar will help you understand why air elimination is critical for proper system function, how air problems develop, and how to rid the system of them. In addition to an exploration of air separation devices, it will give practical advice on system design and a process for effectively eliminating air from your hydronic heating system.
Participants will learn:
Why air must be removed from hydronic hot water systems
How air gets into the systems
The nature of air in its various states in the systems
The types of air removal devices that are available
The use and function of each device - with emphasis on central air separators
To select and size appropriate central air separators
To troubleshoot air problems at an introductory level
SPEAKER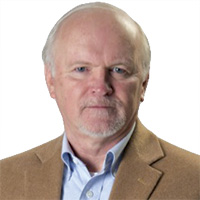 Jim Swetye
Senior Technical Trainer
Grundfos Pumps Corporation
Jim Swetye holds a bachelor of arts from Hiram College, Ohio and a master of science in education/curriculum leadership from Emporia State University. He is a former VP of Knowledge and Education for the Hydraulic Institute and is a certified trainer for Pump Systems Matter.