Learn why diagnostics are becoming more crucial in the pumps industry in this webinar.
Time
11:00 a.m. EDT (15:00 GMT)
When it comes to the reliability of equipment in process facilities, it is imperative that operators, managers, and maintenance teams have a clear picture of each machine's health in real-time.
Optimal reliability through 24/7 monitoring of vibration—as well as other parameters—is becoming more crucial in the pumps industry. With the right system, process facility teams will get real-time feedback on the health of machinery as well as specific prescriptions for maintenance and repair before catastrophic issues occur. Sensors detect and identify root causes of malfunctions several minutes, hours or even days before equipment failure.
What can this mean for your facility?
You can virtually eliminate all accidents and fires and know the real-time health of all the equipment in your facility empowers you to schedule maintenance and repairs in the most cost-effective manner possible.
Fill out the form on this page to view a video playback of this webinar.
SPEAKER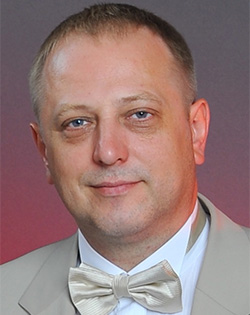 Andrey Kostyukov
CEO and president
Dynamics Scientific Production Center
Andrey Kostyukov has been with Dynamics Scientific Production Center in Omsk, Russia since 1991. He is now CEO and president and a member of the company's board. After earning a Master's degree in management, Kostyukov was awarded a PhD in reliability management. He is the author of a book and hundreds of articles about reliability.



Sponsored by