Dosing pumps, also known as metering pumps, provide accurate liquid chemical feed into a fluid that is to be treated. This webinar will introduce you to the basic concepts that lead to improved process control, high flow accuracy, and effective handling of hazardous and expensive chemicals in an almost endless variety of markets and applications.
Participants will receive a certificate to submit for CEU credits!
Get more information about the rest of the series here!
SPEAKER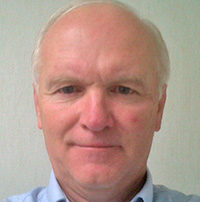 Jim Swetye
Senior Technical Trainer
Grundfos Pumps Corporation
Jim Swetye holds a bachelor of arts from Hiram College, Ohio and a master of science in education/curriculum leadership from Emporia State University. He is a former VP of Knowledge and Education for the Hydraulic Institute and is a certified trainer for Pump Systems Matter.