Learn why CMaaS is gaining in popularity and the category of assets that are receiving the most attention
Sponsored by: Bently Nevada
Date
Thursday, October 26, 2023
Historically, users bore nearly complete responsibility for executing their condition monitoring/machine health programs. Suppliers were responsible only for delivery, installation and perhaps maintenance of the technology infrastructure—but not use of the technology. Today, the landscape is shifting, and users are increasingly asking their technology providers to deliver outcomes by using the technology—not just providing the technology. In this interview-style webinar, Jerry Pritchard and Jesse Hanna dive into all of the available delivery models, their pros and cons, who is using the various models and why, the results they are achieving, the role of digital transformation leaders and industry 4.0, and how new technologies are impacting machinery health programs regardless of the delivery model chosen.
What you will learn:
the variety of commercial models for machinery health across the industry today
the pros and cons of each
why CMaaS is gaining in popularity and the category of assets that are receiving the most attention
the most common objections to aaS models and how users and suppliers have overcome them
SPEAKERS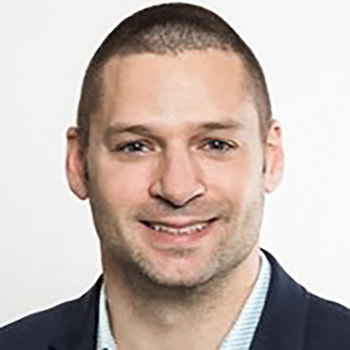 Jesse Hanna
Bently Nevada
Jesse Hanna joined Bently Nevada in 2007 and has held a variety of roles in mechanical design engineering, application engineering, product management and service leadership. He is currently responsible for packaged solutions delivered as a service, focused on enabling optimized management of production equipment health. In addition to his Bently Nevada roots, Hanna gained broad experience across the larger Baker Hughes portfolio as part of a three-year professional development rotation where he held leadership roles in services and product management spanning turbomachinery, control systems and digital solution offerings. He then rejoined Bently Nevada in his current role. Hanna holds a bachelor's degree in mechanical engineering from Montana State University. He is based in Houston, Texas.
Jerry Pritchard
Global Strategy & Business Development Leader
Bently Nevada
Jerry Pritchard has more than 37 years of combined experience within Baker Hughes and Bently Nevada. As global strategy and business development leader, Pritchard provides expertise to both Bently Nevada and Baker Hughes leadership in the ongoing development of strategy for asset performance management (APM). Jerry has served in numerous commercial roles including global sales leader for Bently Nevada and VP of solution architecture for BHGE Digital, where he led a team focused on digital offerings including artificial intelligence, APM and predictive analytics. Pritchard is currently the commercial leader for the Bently Nevada/Augury Alliance. Pritchard holds an associate's degree in electronic technology from DeVry Institute of Technology, a Bachelor of Science in business administration from the University of Nevada, and an MBA from the University of Phoenix. He is based in Houston, Texas.
Sponsored by