Learn how VSDs help efficiency in today's pumping applications
Sponsored by: Dynamatic Drive Source International Inc.
Time
1:00 p.m. Eastern (18:00 GMT)
Variable speed pumping is an integral part of pumping processes in the 21st century. This webinar will explore the development and history of VSDs, and will show the ways to make the best use of them in a variety of applications. Participants will learn the basics of these drives and how they can help make systems more efficient and cost-effective.
Fill out the form on this page to view a video playback of this webinar.
SPEAKER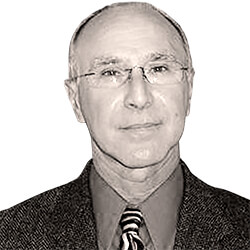 William Livoti
Senior Pump System Engineer
JK Muir LLC
William Livoti has more than 40 years of experience in the pump industry, and has been an instrumental contributor to activities and education at the Hydraulic Institute through the years. He currently provides technical services to JK Muir LLC as a senior pump system engineer and is a columnist for Pumps & Systems magazine.



Sponsored by