This session will explore the truth about voltage harmonics and its impact upon pumping equipment and critical processes. The presenter will examine the sources of harmonics, IEEE 519 recommendations for harmonics distortion and how to detect problems. The session will conclude with best practices for harmonic mitigation for utilities, maintenance and facility engineers.
Certificate available to submit for CEU credit.
Click here to register to watch a video playback of this webinar.
SPEAKER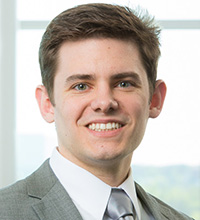 Matt Phillips
Global Product Manager for Variable Frequency Drives
Eaton
Matt Phillips is Eaton's global product manager for variable frequency drives. He has more than six years of experience with the company in various roles. Matt is responsible for Eaton's global variable frequency drives strategy including new product development and marketing. He has a degree in mechanical engineering from West Virginia University.