Explore some alternative MV drive installation and heat management solutions
Time
1:00 p.m. Eastern (17:00 GMT)
Learn how novel medium voltage drive enclosure designs help in reducing total cost of ownership.
Managing the environment of a medium voltage (MV) drive is one of the biggest challenges in a plant. It is hot, cold, dusty, dirty and sometimes hazardous. Drives provide energy savings, better process control and help in starting large motors. However, MV drives require significant indoor space and massive HVAC units that make it hard to predict CAPEX and OPEX costs.
This webinar will explore some alternative MV drive installation and heat management solutions that eliminate HVAC running costs, indoor space, and are easy to "project manage," procure and quick to install and maintain.
Fill out the form on this page to view a video playback of this webinar.
SPEAKER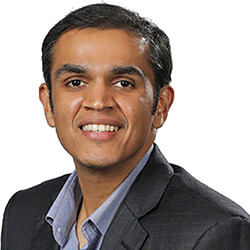 Manish Verma
Senior Sales Application Engineer
TMEIC
Manish Verma is a senior sales application engineer with TMEIC. He graduated in 2006 from Virginia Tech with a B.S. in electrical engineering. He began his career with TMEIC in 2006. In 2009 he completed his Master of Science in electrical engineering with a concentration in power. He joined the global drives division, focusing on sales and application engineering. His responsibilities include providing solutions-based engineered adjustable speed drives and motors, reviewing specifications, and technical and sales training for industrial clients and channel partners. He is a senior member of IEEE and has authored and presented more than 20 technical papers and tutorials for nationally recognized conferences and seminars.



Sponsored by