In today's high-volume pumping applications, energy efficiency and cost control are more important than ever.
A new solution using low-pole-count induction motors and proven gear motor technology offers effective results to these important challenges. Learn more by attending this webinar which discusses this alternative to large, high-pole count, synchronous motors. This new technology provides lower capital costs and a smaller drive envelope for high-power, low-speed pumping applications.
SPEAKERS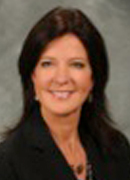 Allison Carroll
Industry Business Manager
Baldor Electric Company
Allison Carroll is the Industry Business Manager, supporting the Water/Wastewater Industry, for Baldor's Industry Solutions Group, whose mission is to provide industry expertise, application solutions, and product knowledge to help improve processes and lower total operating costs for Baldor and ABB customers. Allison holds a Bachelor of Science degree in Mechanical Engineering from the University of Tennessee.