This 1-hour webinar will teach you how to read a pump curve and how to use that information to:
Select and size pumps and drivers
Understand power consumption strategies
And more
See links above to view a video playback or download a PDF presentation, and get more information about the rest of the series here!
SPEAKER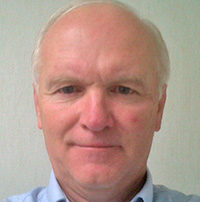 Jim Swetye
Senior Technical Trainer
Grundfos Pumps Corporation
Jim Swetye holds a bachelor of arts from Hiram College, Ohio and a master of science in education/curriculum leadership from Emporia State University. He is a former VP of Knowledge and Education for the Hydraulic Institute and is a certified trainer for Pump Systems Matter.