Choose the right pump for the right application
Sponsored by: Pulsafeeder Engineered Products
Choosing between a reciprocating pump and a rotary gear pump is not a spontaneous decision. In order to make a proper selection, factors such as initial cost, pump capabilities, performance, reliability and maintenance costs over the life of the pump should be considered. Metering capabilities for rotary pumps will be discussed, and criteria such as accuracy, pressure, flow volumes and chemical viscosities will be examined in a way that helps attendees choose the right pump for the right application.
Participants will receive a certificate to submit for CEU credits!
Click here to watch a video playback of this webinar.
Click here to download a PDF of the presentation.
SPEAKER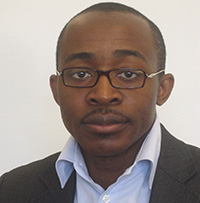 Axel Bokiba
Vice President of Product Management
IDEX Corporation
Sponsored by