Learn how these rules impact end users
Sponsored by: Baldor Electric Company, A Member of the ABB Group
This timely webinar will take a look at the Small Motor Rule and the upcoming Integral Horse Power Rule efficiency requirements for motor manufacturers as these requirements evolve and change. The event will discuss how these rules impact end users in the pump industry.
Click here to view a playback of this webinar.
SPEAKER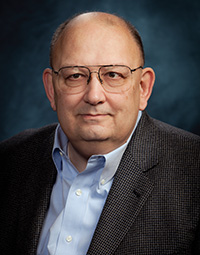 John Malinowski
Senior Manager for Industry Affairs
Baldor Electric Company,
A Member of the ABB Group

John Malinowski is the Senior Manager for Industry Affairs at Baldor Electric Company, A Member of the ABB Group, in Fort Smith, Arkansas. He is chairman of NEMA 1MG Motor & Generator Section and familiar with collaborating with CEMEP and ABB IEC colleagues on global motor standards. He acts as company advocate with government agencies, professional associations, and industry standards committees.


Sponsored by