There are many courses on how to size a centrifugal pump. In the past, the only solution in many cases was to trim the impeller to make it work properly or to close a valve to achieve the right flow. Now, with the use of variable speed drives, we have found new ways of doing things.
Participants will learn and/or further their understanding of:
Reading and interpreting the pump curve
The effect of trimming an impeller on the pump performance curve
Evaluating and using the pump efficiency curves to make pump decisions
The effect of trimming the impeller on pump efficiency and power usage
Don't miss this learning opportunity!
Certificate available to submit for CEU credit.
Click here to register to view a video playback of this webinar.
SPEAKER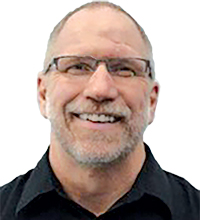 Kevin Anderson
Senior Technical Training Specialist
Grundfos Pumps Corporation
Kevin Anderson is based in Olathe, Kansas. With 15 years in the industry, Kevin specializes in variable speed pumping solutions in various market applications. He is a certifi ed trainer for PHCC specializing in hydronics and is a certifi ed trainer for the Hydraulic Institute. He also serves as an HI pump sub-committee member. Kevin earned a computer programming degree from Brown Institute.