Arc Advisory Group will present research on Siemens Integrated Drives Systems (IDS) as a total life cycle solution for machine builders/OEMs.
Time
1:00 p.m. Eastern (18:00 GMT)
The basis of this research will provide information that will help machine builders reposition their organization into a strategic partner with their end users versus turning each sale into a price battle with their competition. Key topics of the paper include an executive overview; a review of why flawless startup depends on drive train design; how to drive additional revenue streams with aftermarket services; and an overview of how drive train analytics extends technical service agreements.
Fill out the form on this page to view a video playback of this webinar.
SPEAKER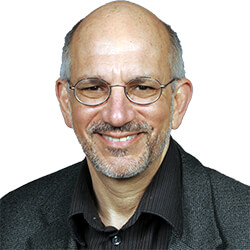 Sal Spada
Research Director Discrete Automation
ARC Advisory Group
Sal Spada's focus areas include general motion control, material handling, machine safeguarding, computer numerical controllers (CNCs), robotics, and servo drives. He has over 15 years of direct experience in motion control system design as a software developer, project manager, and product marketing manager. In the area of CNCs, his concentration has been in implementing high-speed contouring algorithms in vertical milling applications for five-axis machine geometries. Sal has been with ARC since 1997.



Sponsored by