This webinar will introduce the participants to the fundamentals of how a boiler system functions with emphasis on the role of the boiler feed pump. There will be a focus on the needs of the system designer and pumping equipment specifier. General principles will be discussed that will help to assure proper pump performance and avoidance of pumping issues.
Participants will receive a certificate to submit for CEU credits!
See links above to view a video playback or download a PDF presentation, and get more information about the rest of the series here!
SPEAKER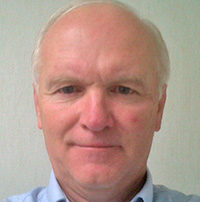 Jim Swetye
Senior Technical Trainer
Grundfos Pumps Corporation
Jim Swetye holds a bachelor of arts from Hiram College, Ohio and a master of science in education/curriculum leadership from Emporia State University. He is a former VP of Knowledge and Education for the Hydraulic Institute and is a certified trainer for Pump Systems Matter.