Learn motor management best practices and much more in this webinar.
Sponsored by: Baldor Electric Company
In "Motor Efficiency Improvements for Pumping Applications," new manufacturer's optimized designs will be discussed. Most past motor improvements have been accomplished by adding active material to reduce loses in the motor. U. S. energy regulators also have stepped up requirements for users to purchase and use more energy efficient designs. Two new rules passed by the U.S. Department of Energy raise the efficiency bar on most NEMA frame motors in 2015 and 2016.
This webinar will discuss:
The new DOE rules for 2015 and 2016
Motor management best practices
A case study of a motor retrofit at a U.S. water plant
Information on new technologies that could form the next generation of super-premium efficient motors
Click here to watch a video playback of this webinar.
Click here to download the presentation slides for this webinar.
SPEAKERS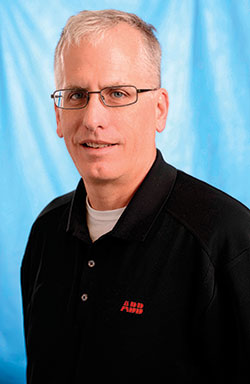 Brent McManis
Industry Engineering Manager
Baldor Electric Company

Brent McManis is the Industry Engineering manager for Baldor Electric Company, in Greenville, SC. He holds a BS in Electrical Engineering from Virginia Military Institute, a Master's of Science in electrical engineering from Clemson University and is a registered professional engineer. He has more than 20 years of maintenance and reliability engineering management experience in refining and chemicals. He leads a group of 10 engineers responsible for application engineering support for ABB and Baldor•Reliance Electric motors, Baldor•Dodge mechanical power transmission equipment and ABB Variable Speed Drives.


Sponsored by