This webinar is designed to review the potential benefits and concerns of using either low voltage or medium voltage equipment in low power applications. We will look at areas including planning factors, the impact this equipment will have on a plant, the plant's power grid and the potential impact to the motor. We will also look at overall system costs when installing either low or medium voltage equipment.
Register to watch a video playback of this webinar here!
SPEAKER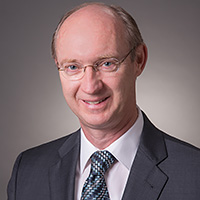 Karl Heideck
Principal Business Developmenter
Siemens Industry
Karl Heideck is a Principal Business Developmenter for applied engineering of advanced applications for Industrial and Utility Variable Frequency Drive Projects for Siemens Industry. He is a graduate of Drexel with a B.S. in Electrical Engineering and MBA graduate of St. Joseph's University. He has worked in the industrial systems business for over 25 years. Karl is an active member of IEEE.