This webinar will reveal an often overlooked key bearing variable that can make a difference in your pumping system.
Date
Thursday, September 26, 2019
Time
1:00 p.m. Eastern (17:00 GMT)
There are many variables involved in rotating equipment bearing life, including, but not limited to, load conditions, lubrication selection and storage, shaft alignment and vibration, lubrication level, and bearing type. Through proper specification and best maintenance practices, these parameters are well within a reliability engineer's control.
So, what is missing? This webinar will focus on another variable and how it can not only provide a more accurate means for bearing life prediction, but will also provide the means of improving bearing life. It will cover common bearing life prediction practices and one key component that is commonly left out.
Tune in to learn more about bearing protection and the adjusted calculation of the ISO standard for bearing life.
Fill out the form on this page to view a video playback of this webinar.
SPEAKER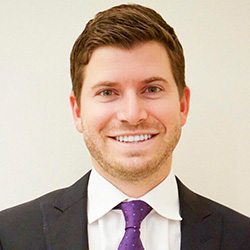 Matthew Dawson
Design Engineer
ISOMAG
Dawson is a design engineer with Isomag Corporation. He began his career in seal design in 2015. He has a B.S. in mechanical engineering from LSU and a M.S. in engineering from University of New Orleans. He is happily married and resides in Kenner, Louisiana.



Sponsored by