Learn how to reduce electrical costs and improve pump system reliability.
When pump systems operate inefficiently, the added electrical cost cuts into profitability for business owners or increases funds needed from taxpayers to keep the municipal water supply going. When pumps operate inefficiently this can also result in higher maintenance costs. This webcast will present some basic steps needed to assess an existing pump system and what steps to take in terms of making improvements that will help reduce electrical costs and improve system reliability.
Participants can expect to learn and understand:
What to look for in a system that results in wasted pump energy
Tools, both simple and advanced, that can be used to assess exiting pump operating conditions
Tips on equipment improvements and/or selection of new equipment
How to perform a simple Life Cycle Cost
Click here to watch a video playback.
SPEAKER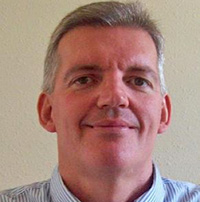 Reece Robinson
Senior Technical Training Specialist
Grundfos Pumps Corporation
Reece Robinson has a bachelor of science degree in mechanical engineering from California State University Fresno. He has more than 16 years experience providing variable speed pumping solutions and energy analysis for commercial, municipal and industrial applications.


Sponsored by