Pumping systems are driving everything around us, from drinking and wastewater in cities and towns, to heavy aggregate solutions in mines, quarries, power plants and the oil and gas fields. As common an item as pumps are, when normally functioning they are often left alone until there's an issue, such as increasing bearing noise, sudden increase in vibration, or pumping output dropping 25% to 50% or maybe more.
This webinar will take a look at a range of chemical solutions that can be used in everyday pump operation, maintenance, monitoring, and repair or rebuilding. We will discuss the implications of simple fastener loosening and its impact on pump longevity. We will also go over the effects of simple polymer composite coatings which can increase pumping efficiency, reduce costs of parts replacement and inventory, and extend pump life by protecting components against abrasion, erosion, corrosion, and chemical attack.
Click here to register to watch a video playback of this webinar.
SPEAKER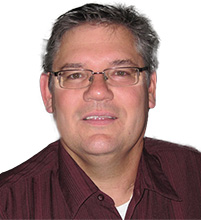 Loren Nauss
Business Development Manager of Maintenance Chemicals
Henkel Corporation
Loren Nauss is a business development manager of maintenance chemicals at Henkel Corporation focusing on protective coatings. He has a Bachelor's Degree in business from Eastern Connecticut State University and 25 years of experience supporting, rebuilding, repairing and fabricating industrial equipment. Nauss's industry experience includes products, projects and applications in mines, quarries, pulp and paper industry, power generation, oil and gas as well as other general industrial areas.