Efficient Pumping using Permanent Magnet Motor Technology
In the last 10 years, the use of permanent magnet motor technology has really started to take off in the pump industry. Permanent magnet motors have been around since the 1960s, originally only DC powered, but the advances for AC controlled motors began in the 1980s due to the advances in microelectronics and power semiconductor devices. This webinar will highlight how this technology can benefit pumping applications.
Participants of this webcast will learn and/or understand:
The difference between a permanent magnet and standard (induction) motor
The control principles of permanent magnet motors
Key advantages (namely improved efficiency) of permanent magnet motors
How permanent magnet motors exceed NEMA Premium motor efficiency levels
How this new efficiency level translates to pump system energy savings
Certificate available to submit for CEU credit.
Click here to download the presentation slides.
SPEAKER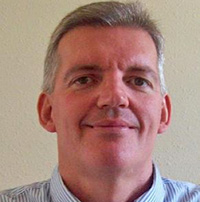 Reece Robinson
Senior Technical Training Specialist
Grundfos Pumps Corporation
Reece Robinson has a bachelor of science degree in mechanical engineering from California State University Fresno. He has more than 16 years experience providing variable speed pumping solutions and energy analysis for commercial, municipal and industrial applications.


Sponsored by