Learn how to define a load profile and select efficient pumps to meet it
In large projects where the pump energy is only a fraction of the total energy consumed, it has often resulted in over-sized pumps based on worst case conditions where in many cases were never encountered. Too often a pump or pump system was sized based on a design condition that was at or very close to a particular pumps highest efficiency. What may not have been considered at the time was the duty cycle and how far off that point of highest efficiency the pump or pumps would actually be operating. Participants of this webinar will be introduced to what we call a Load Profile which will enable them to select the most efficient pump system across an entire flow range, not just one design condition.
Participants can expect to learn and understand:
How to define a load profile
How to select efficient pumps in order to meet a given load profile
Participants will receive a certificate to submit for CEUs
Click here to watch a video playback of this webinar.
SPEAKER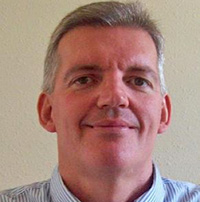 Reece Robinson
Senior Technical Training Specialist
Grundfos Pumps Corporation
Reece Robinson has a bachelor of science degree in mechanical engineering from California State University Fresno. He has more than 16 years experience providing variable speed pumping solutions and energy analysis for commercial, municipal and industrial applications.


Sponsored by