Sponsored by: Baldor Electric Company, A Member of the ABB Group
Smart sensors bring the benefit of remote condition monitoring to low-voltage motors. They collect data on important operating parameters and transfer it wirelessly to a secure server. Plant staff can check the status of motors at-a-glance using their smartphone or PC. This webinar explains how this latest advance in condition monitoring works. It shows how smart-sensing technology can extend motor lifetime and increase energy efficiency, as well as reducing unscheduled downtime by as much as 70 percent.
SPEAKER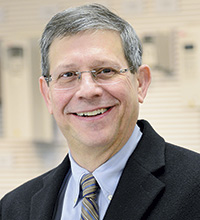 Mike Offik
Director of Packaged Solutions
Baldor Electric Company
Michael Offik is an industrial automation expert with broad experience in DC drive product management, local drive system applications, industrial computers, PLC, industrial motors, and standard AC drives. Throughout his career, Offik held various positions in manufacturing, product development, marketing, and sales at companies such as Reliance Electric, Rockwell Automation, ABB and Baldor Electric Company. Offik holds a bachelor's in engineering from the University of Alabama Huntsville and an MBA from the University of Georgia.