Reducing Fresh Water Usage in Pulp & Paper Plants
Time
10:00 a.m. Eastern (15:00BST)
When it comes to maintaining productivity and reducing environmental impact in today's harsh pulp and paper environment, pump efficiency and reliability are key to controlling expenses because they help reduce the amount of energy and water required by critical processes. The correct seal selection supports the industry's move to reduce the environmental impact from the papermaking process by:
Limiting leakage from rotating equipment
Minimizing water usage required to support the seal
Reducing power consumption and heat generation at the seal
During this webinar attendees will learn about typical pulp and paper plant applications and the biggest challenges they face, including the importance of seal selection, and tools that can be deployed for seal water savings. You will also learn the results of a real-world case study so you can apply strategies and best practices in your own plant for increased success.
Who Should Attend:
Maintenance Managers
Rotating Equipment Engineers
Reliability Engineers
Project Engineering Managers
Facilities Engineers
Asset Maintenance Managers
Procurement Managers
Maintenance Team
Click here to watch a video playback of this webinar.
SPEAKERS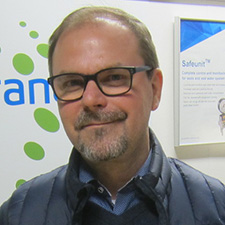 Jussi Sorvoja
Pulp & Paper Market Director
John Crane
Jussi Sorvoja is a pulp and paper market director at John Crane, responsible for identifying new business growth strategy needs worldwide. He has worked in the sealing industry at John Crane for more than 30 years, in a variety of roles throughout the global organization. Sorvoja holds a B.S. in mechanical engineering from Helsinki University of Technology, Finland. He has represented John Crane in European Sealing Association and is a member of the Forrest Product Engineers Association in Finland. Sorvoja is based in Muurame, Finland.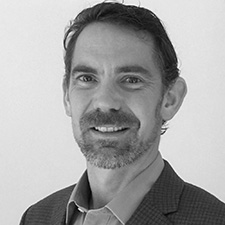 Mark Savage, P.E.
Metal Bellow Seals Product Engineer
John Crane
Mark Savage is a product group manager at John Crane, responsible for the application, design and development of metal bellows seals for pumps, compressors and rotating machinery. He has worked in the sealing industry for 24 years and has been involved with development of best practices for shaft seals and their support systems. Savage holds a bachelor of engineering (mechanical) from the University of Sydney, Australia. He is a member of the Fluid Sealing Association, a member of NACE International and the Society of Tribologists and Lubrication Engineers. He is based in Warwick, Rhode Island, USA.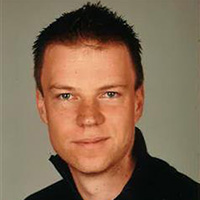 Alexander Passler
R&D Manager of Standard Pumps, Pumps Division
Andritz
Alexander Passler is the R&D manager of standard pumps at Andritz pumps division, responsible for new developments to meet customer expectations and requirements. He works specifically for end suction pumps in the pulp and paper (ACP and MC series) and water industries (ES05 and HP series). In his function he represents the link between product management, sales, design, and service department. He has worked in the pumps industry for more than 10 years and has been involved in different positions and activities during that time. He holds a degree as master of mechanical engineering and is based in Graz, Austria.



Sponsored by