The Last in a 6-Part Webinar Series for 2016
It used to be that wire-to-water efficiency was only considered for extremely large and costly pump projects - where energy consumption represented a significant percent of the total cost of ownership. Today with higher pump, motor, drive, and energy costs it is of utmost importance to evaluate the entire pump system and projected costs even for small projects. The wire-to-water efficiency is the overall efficiency of the pump system and knowing how to effectively calculate it will make cents for you and your customer.
Participants will receive a certificate to submit for CEU credits!
Click here to watch a video playback of this webinar.
SPEAKER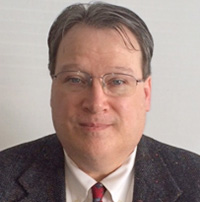 Jimmy Scroggins
Technical Training Expert
Grundfos Pumps Corporation
Jimmy Scroggins has a bachelor of science in mechanical engineering from Texas Tech University. He has worked in industrial and municipal pumps, then pump engineering and testing, research and development, and as global engineering manager for a large turbine pump manufacturer.


Sponsored by