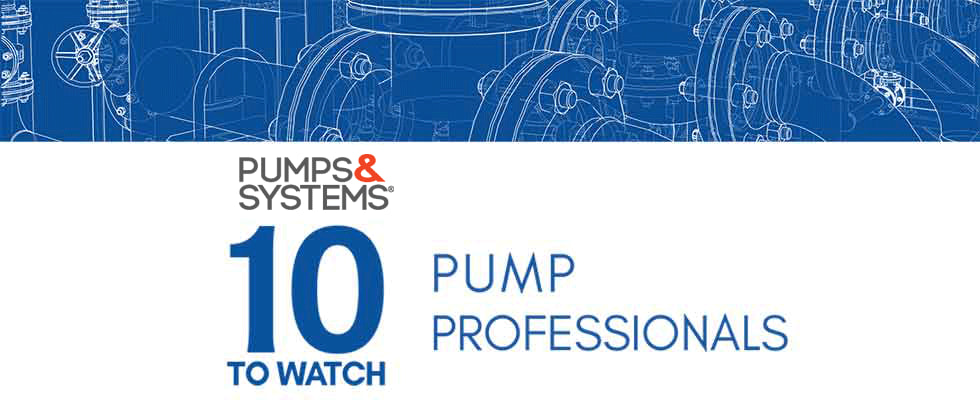 Gabriel Young, Senior Engineer, EAGLEBURGMANN
With 11 years in the pump industry behind him now, Gabriel Young, 32, found his start in the industry as a petrochemical manufacturer in Texas where he worked as a maintenance and reliability engineer. His experience with pumps and mechanical seals there prepared him for his current role at EagleBurgmann. 
John Merrill, a senior engineer at EagleBurgmann who nominated Young, wrote that, "He investigates technical challenges from different perspectives well beyond his role and shares what he finds with his colleagues." He also noted that, "He does an excellent job bridging the gap between highly experienced experts that are entering retirement and new engineers just out of college."
When asked to share advice to industry newcomers, Young commented that, "this industry can be quite intimidating when first starting out, but don't let that scare you off. Whenever possible, reach out to senior staff and subject matter experts within your organization and ask them questions. That is the best way to learn." Young continues his own education by reading white papers, case studies and attending online lectures. He said, "I still seek out subject matter experts on topics of interest to me and ask those people questions." 
What's your favorite part of the industry? 
"No two projects are the same. Each application offers an opportunity to learn something new."
What's the most challenging part of this industry?  
"The demand to solve problems and respond to emergencies in a short period of time to avoid extended downtime or loss of revenue for a customer."
Where do you see yourself in 10 years?
"Participating in additional technical committees and organizations within the industry. Hopefully acting as a mentor to a younger engineer."
What has you most excited about the future of this industry?
"The increase in remote sensors and IIoT. It offers the opportunity for equipment manufacturers and end users to learn more about how rotating equipment truly behaves and will provide opportunities for design improvements and optimization."
See all of this year's finalists by clicking here.
Issue