Meet one up-and-comer named by Pumps & Systems magazine as a top young professional in the industry.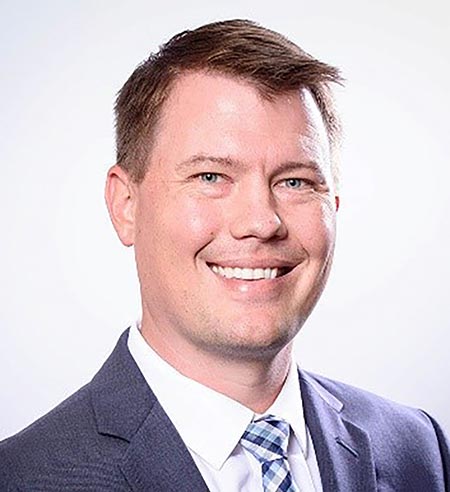 Greg Bretz
Vice President of Commercial Building for the United States
Grundfos
Keeping an open mind about his career has led Greg Bretz, 39, to his current role at Grundfos—a lesson he learned when facing a job market during a recession after graduation. "This forced me to broaden my search, ultimately finding an incredible sales management trainee program with Grundfos," he said. "I spent 18 months traveling all over the world learning about the pump industry and how to become a successful salesperson."
Now the vice president of commercial building for the United States, Bretz has 16 years of experience in the pump industry, a Bachelor of Science in mechanical engineering from The University of Toledo, an MBA from DePaul University, Six Sigma Green Belt Certification from Villanova University and the High Potential Leadership Program from Harvard Business School under his belt.
"I've been fortunate in my career with Grundfos to have had the opportunity to work across multiple industries and functions. I find the commercial building pump industry to be really interesting because there is an incredible amount of opportunity to help it evolve," said Bretz, who lives in New Bremen, Ohio. "I am personally very motivated to help contribute in some positive way to sustainability. Working at Grundfos allows me the chance to really have an impact. If every pump in the world were upgraded to just today's technology, we'd cut energy consumption from pumps in half," he said.
This passion to drive progress toward sustainability is a major career goal, which can be challenging at times when trying to knock down people's usual way of doing things. "I find the conservatism of the industry to be one of the most challenging things about it. There is tremendous inertia behind the status quo and getting people to take perceived risks by doing things differently—no matter how much better they may be—is extremely difficult."
But the positives about the industry outweigh the challenges, giving a purpose and community behind a career. "In addition to the opportunity to contribute to sustainability, I love working in this industry because it consists of so many great people," Bretz said. "I have met and worked with so many great people that will remain life-long friends."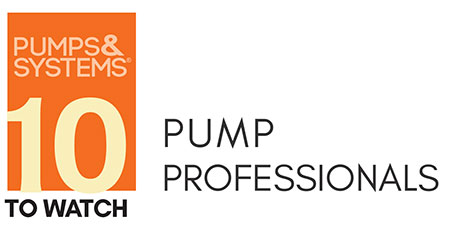 Read about other 10 to Watch winners here.
What advice would you give to a student considering this industry, or a newcomer?
"Try many different things and seek out the most challenging opportunities. Don't assume you can take a linear career path directly to the top. If you take the time to wander a bit and challenge yourself, you'll learn a lot more and set yourself up for long-term success."
What's on your bucket list?
"Climb Half Dome in Yosemite with my daughters, start/own a business and get a book published."
Issue