The Pumps & Systems team was on the show floor to bring you the news and sights.
The Pumps & Systems team was back on the trade show floor at WEFTEC 2018 Tuesday and Wednesday, taking in the sights and news of the water quality technical conference and exhibition. Here are some highlights from the last two days of the show.
​1. Operations Challenge
 

The various events during the Operations Challenge draw excited crowds who cheer on the competitors, shouting recommendations and applauding when a team flies into action. One of the most popular events Tuesday was the KSB Maintenance Event. The inclusion of real-world challenges was new this year, and teams worked to repair a pump that was actually pumping water. Find out more about the KSB Maintenance Event and the Operations Challenge here.
https://www.pumpsandsystems.com/operations-challenge-puts-skills-test-we...
2. Hydraulic Institute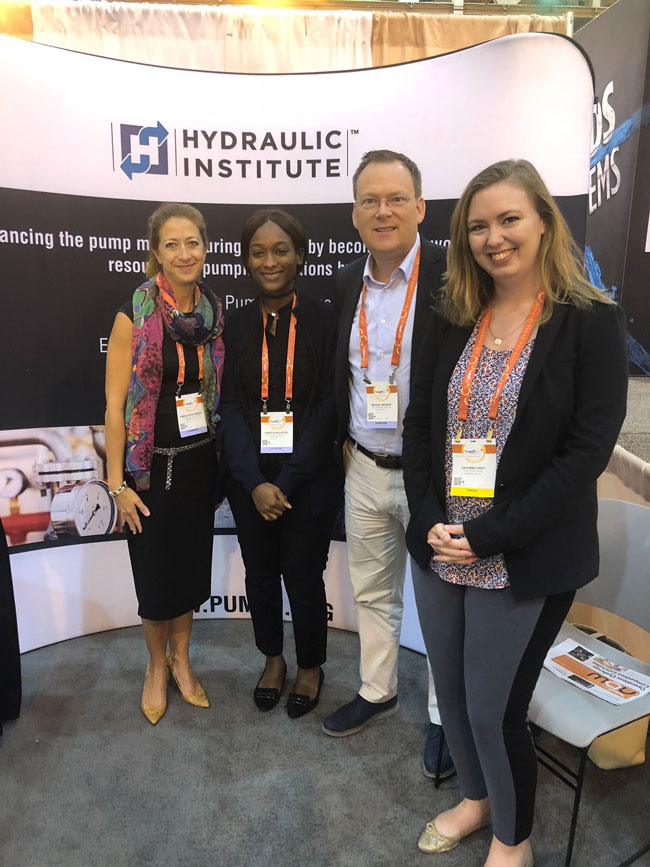 Pump industry professionals interested in furthering their training stopped by the HI booth where Executive Director Michael Michaud; Director of Marketing, Communications and Events Pamela Roccabruna; and Marketing Coordinator Jamaela Malhotra could tell them about the various training materials available from HI. Get more of that information here. https://www.pumpsandsystems.com/training/hi/training
3. WEF InFLOW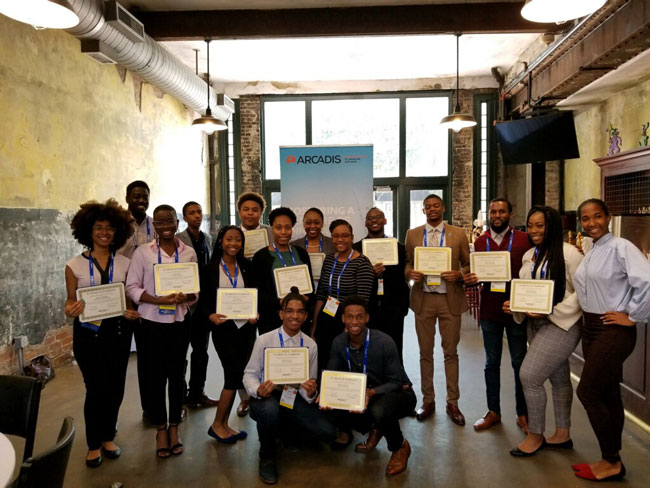 16 students fromHoward University, University of South Florida and Tuskegee University were in New Orleans for WEFTEC as part of the Water Environment Federation's new WEF InFLOW program, a new initiative to identify students from underrepresented minority groups who are interested in careers in the water industry. WEF InFLOW is a scholarship program that allows students to attend WEFTEC to solidify their interest in working in the water sector and help foster a network within WEF and water to increase probabilities for employment and for long-term success, according to WEF. For more information, visit https://www.wef.org/inflow. 
4. Pumps & Systems Podcast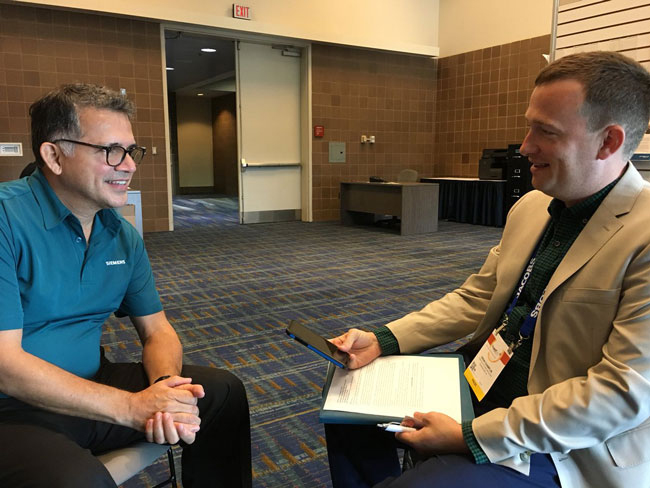 Host of the podcast, managing editor Drew Champlin, recorded an episode at WEFTEC Tuesday with Herman Coello of Siemens Industry on economy pumping using ultrasonic level controllers. Look for that podcast to be published soon, and check out the other eight episodes available at pumpsandsystems.org/podcast or on Apple, SoundCloud and Stitcher. https://www.pumpsandsystems.com/podcasts 
5. Editorial Breakfast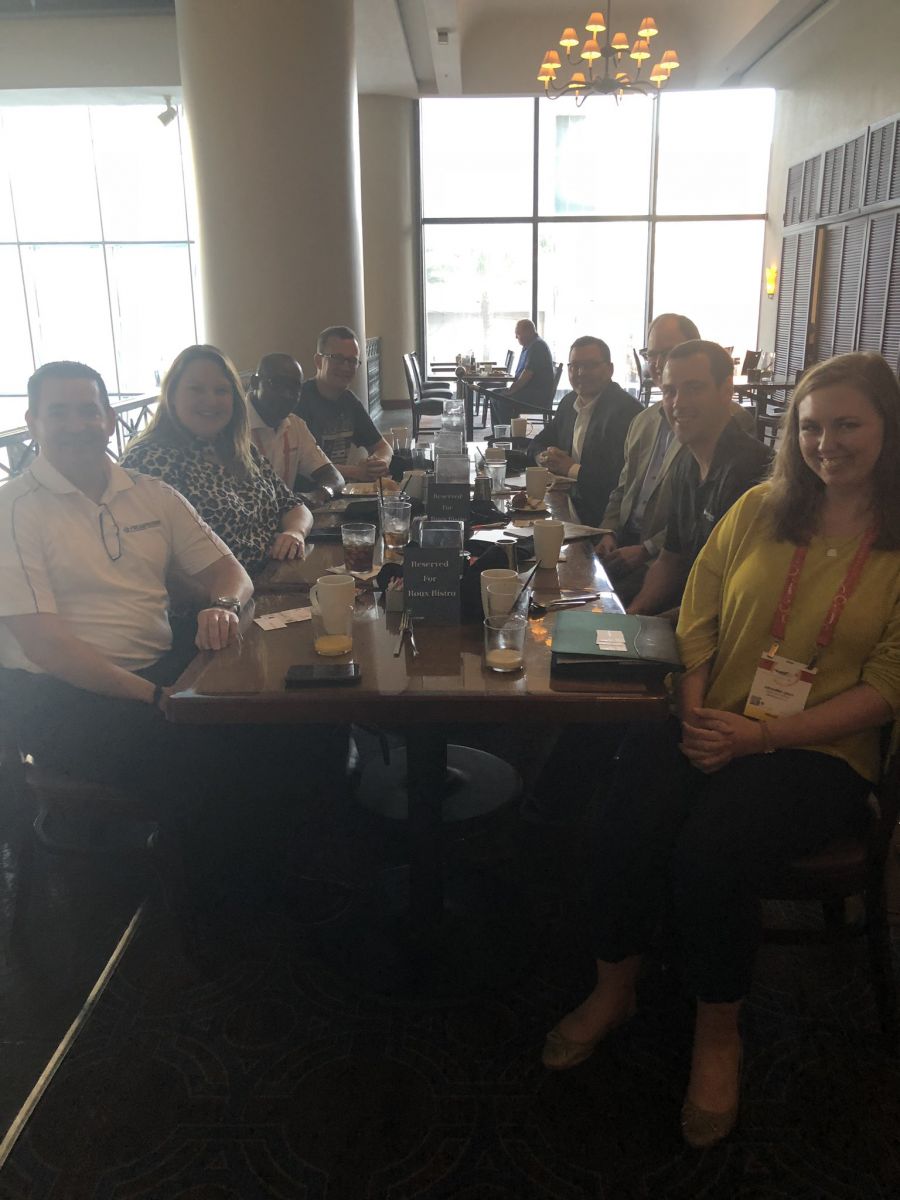 The editors of Pumps & Systems met with members of the Editorial Advisory Board Tuesday morning to discuss industry trends. Flowrox President Todd Loudin, Dominik Fry of Engineered Software Inc., and Axel Bokiba and Todd Keefe with Pulsafeeder engaged in an interesting discussion that will be shared with readers soon. Hint: All attendees agree that the industrial internet of things (IIoT) is here to stay.