Eccentric disc pumps can reduce waste in hygienic food and beverage, pharmaceutical and cosmetic manufacturing applications
Product waste in hygienic manufacturing industries such as food and beverage, pharmaceuticals and cosmetics has long been accepted as an unavoidable cost of doing business. The problem is that flushing or draining raw ingredients or intermediate/finished products that remain in suction and discharge piping at the end of production or during product changeovers is the same as watching money go down the drain.
The key to eliminating this waste is identifying and deploying the most efficient and reliable pumping technology that can strip suction and discharge lines of still useable raw materials and saleable end products. Technologies such as lobe, external circumferential piston (ECP), twin screw, centrifugal, hose and progressive cavity-style pumps have routinely been used in hygienic manufacturing.
Another choice is the eccentric disc pump. The pump's operating principle—a disc revolving on an eccentric plane within a circular channel—gives it the ability to function in a nonpulsing, low-slip manner with high volumetric consistency. Eccentric disc pumps are also able to pump air, which creates a vacuum effect on the suction side and a compressor effect on the discharge side, resulting in the ability to push a complete product "plug" out of the piping without the need for expensive pigging systems or other line-clearing solutions.
Here are several examples where eccentric disc pumps have been introduced to hygienic-manufacturing operations with good results:
1. Winemaking
Bailly Lapierre in Saint-Bris-le-Vineux, France, produces Crémant de Bourgogne, a white or rose sparkling wine made mostly from pinot noir and chardonnay grapes. When the facility was upgraded, eccentric disc pumps were chosen for several stages that require high, nonpulsing flow rates with strong volumetric consistency and minimal slip.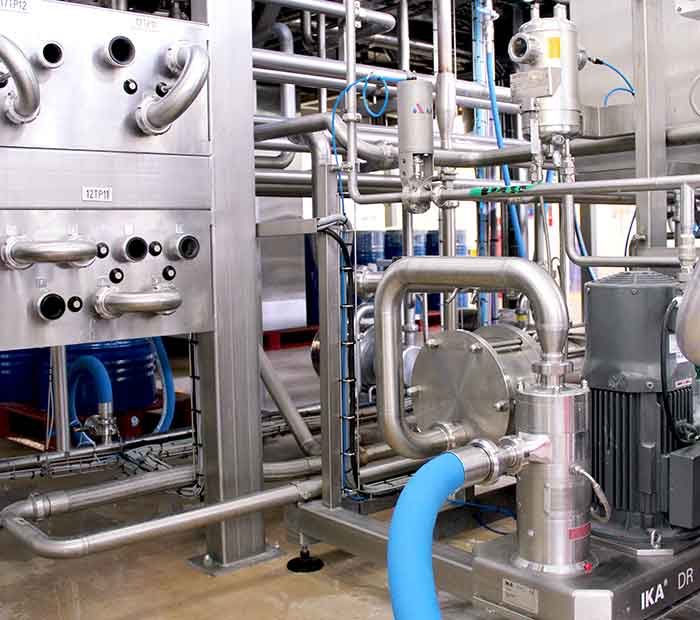 Image 1. The Shiseido facility in Ormes, France, has the ability to transfer up to 4 tons of product per day using the eccentric disc pump. (Image courtesy of Mouvex)
"We produce between 4 and 5 million bottles of wine each year, and an eccentric disc pump fills each and every one, " said Mathieu Cerveau, a cellarman at Bailly Lapierre. "We wouldn't be able to operate without them. The high flow rates are a key feature; since we deal with big volumes of liquid, we need a big flow. Another great feature is the strong suction. Because the pump is located in the pressing area, it has to suck the liquid from a lower level and send it through about 40 meters of piping. Additionally, just as we have designed our presses to handle the grapes as gently as possible, we love the fact that eccentric disc pumps feature no excessive shear that puts friction on the wine. But the best benefit for us is the higher rate of product recovery. These pumps can completely drain all of the juice from the piping and from inside the tanks."
2. Ice Cream
The evolving combination of a strict manufacturing process and a change in the makeup and viscosity of finished ice cream products recently caused ice cream manufacturer Ysco, of Langemark, Belgium, to question its current pumps. The higher viscosities required a stable, nonpulsating flow and high volumetric consistency. The solution was a sealless eccentric disc pump that would reduce the risk of contamination and leaks while maximizing product recovery.
"The eccentric disc pump is idiot-proof, which is very important since we are running 24 hours and everyone has to handle it," said Krist Levrouw, engineering assistant at Ysco. "It has to be simple to use, simple to clean and simple to maintain."
3. Cosmetics
Headquartered in Tokyo, Japan, Shiseido has operations all over the world. Its operation in Ormes, France, transfers up to 4 tons a day of high-value raw materials for the manufacture of perfumes, face and body creams, shower oils and gels, and liquid makeup removers. Ensuring gentle handling while minimizing loss is a daily challenge.
"One kilo of product can cost €30 to €40 (U.S. $33 to $44), so if in each batch we lose 50 kilos (110 pounds), the price adds up really fast," explained Sophie Guermond, the facility's lean manager. "It's also really important that there is very little shearing of the product because the creams need to have a specific texture."
4. Soft Drinks
Optimizing product quality, operational sustainability and manufacturing costs are the driving forces at Coca-Cola's Hellenic Bottling Company (HBC) plant in Dunaharaszti, Hungary. A key link in the facility's production chain involves the unloading of tankers laden with raw ingredients that will be transformed into popular drinks like Coke, Sprite, Nestea iced tea and Powerade sports drinks. Recently, the twin screw pumps in use were freezing up, delaying strict production schedules. The solution: replacing the screw pumps with eccentric disc pumps.
"Food safety is critical because it's a hygienic industry, and it's very important that there are no seals where foreign material can enter the system," said Zoltán Marincsák, maintenance manager for the Coca-Cola HBC Dunaharaszti facility. "The key selling point was the recovery of pure concentrate and the contribution to the facility's sustainability goals. There used to be more than 300 kilograms (660 pounds) left in the truck and pipe system with the old pump. With the eccentric disc pump, less than 100 kilograms (220 pounds) remain in the pump and the piping system. So, if we reduce waste by 200 kilograms per load and recover more than 1 ton, that saves thousands of euros."
5. Baked Goods
A large United States-based baked goods manufacturer that produces nearly 600 products was having problems with a leaking pump. A circumferential piston pump used to distribute chocolate coating over cookies was experiencing leaks every two weeks, resulting in the loss of 100 pounds of coating and interruption in production. The problem was solved with a sealless eccentric disc pump with pressure and flow switches that would eliminate the leaks.
6. Brewing
By 2012, Surly Brewing in Brooklyn Center, Minnesota, needed to upgrade and expand its manufacturing operation. The new beer-making equipment, along with Surly's brewing method that does not involve any filtration, led to the search for a pumping technology that could steadily push the beer in an even, nonpulsating manner. The solution was found in the eccentric disc pump.
Conclusion
Manufacturers of food and beverage, pharmaceutical and cosmetic products that rely on hygienic systems should determine how much cost savings can be realized in targeted product recovery. The solution may be the eccentric disc pump, which offers line-clearing and stripping capabilities, resulting in less product waste and improved cost effectiveness.
Issue