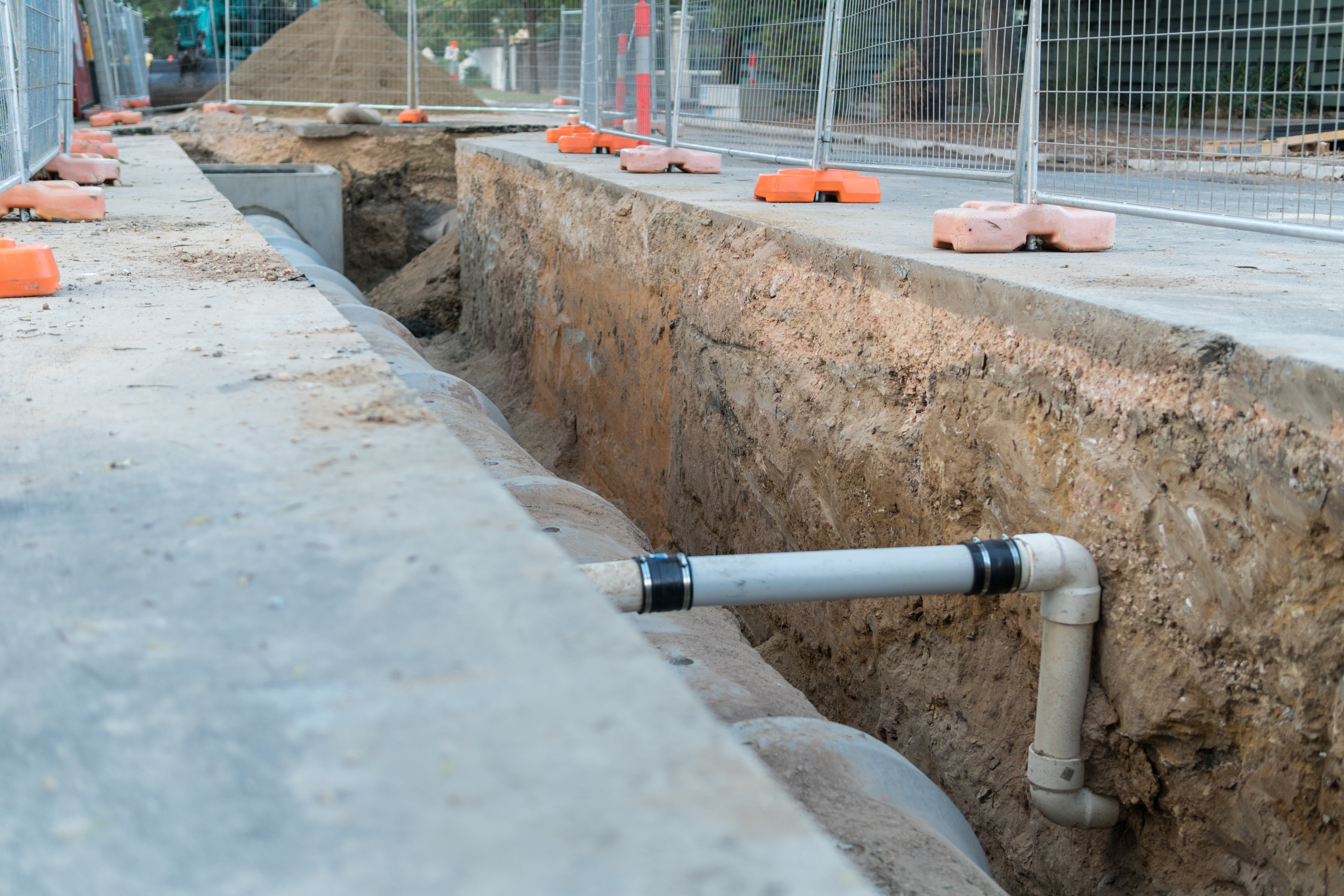 Both Maine and West Virginia need drinking water and wastewater infrastructure improvements.
Two sections of the American Society of Civil Engineers (ASCE) released report cards for two states' infrastructure last week. In West Virginia, five categories of infrastructure—bridges, dams, drinking water, roads and wastewater, received an overall grade of D, which means the state's infrastructure is in poor condition. In Maine, 16 categories were considered—aviation, bridges, dams, drinking water, energy, hazardous waste, levees, parks, ports, rail, roads, schools, solid waste, stormwater, transit and wastewater—earning an overall grade of C-, indicating mediocre condition. 
The report card was created to inform citizens and policymakers of the infrastructure needs in their state, according to the ASCE. Civil engineers condense data into this easier to understand analysis using the same methods as the national report card, which graded the United States' infrastructure a D+ in 2017, the most recent grading.
West Virginia's Water & Wastewater
The state's drinking water and wastewater were both graded a D. According to the ASCE, the state's decreasing population is resulting in a lack of revenue for these sectors—there are "fewer customers to help cover the costs associated with maintaining facilities, which were built to serve more residents," the report states. Both sectors in West Virginia receive funding from different resources, including Drinking Water and Clean Water State Revolving Funds, which awarded the state $11 million in 2018. Funds are also received from the U.S. Department of Agriculture, Department of Housing and Urban Development and Appalachian Regional Commission, the ASCE report states.
"As an engineer and someone who has spent his entire career around the construction industry, I recognize how vital it is to invest in America's infrastructure," said Republican West Virginia U.S. Rep. David McKinley. "Rebuilding our roads, bridges, and water lines will help revitalize our economy and put people back to work. Both at a federal and state level, we have an obligation to prioritize our infrastructure."
Rodney Holbert, P.E., ASCE West Virginia section past-president agreed, stating: "West Virginia has taken steps toward prioritizing its infrastructure, but we need to put our foot on the gas and get creative if we want to ensure our systems are ready to handle modern challenges and future needs."
Maine's Water & Wastewater
Aging drinking water infrastructure, which received a grade of C, is a serious issue for Maine's water utilities, the ASCE report states. The state continues to miss the 1% annual replacement rate, so a few  groups including the Maine Rural Water Association and the Maine Water Utilities Association are developing standardized metrics to assess operational parameters, including asset management practices and leak detection programs. 
Municipal wastewater infrastructure, rated a D+, is also aging—many of the treatment facilities were built in the 1970s. However, according to the report, recent improvements have reduced the volume of combined sewage and stormwater discharged from 6.2 billion gallons in 1987 to 0.5 billion gallons in 2018.
ASCE made some recommendations, such as using more asset management tools to analyze conditions and prioritize capital improvements and rehabilitation. The report states that "many infrastructure agencies in the state have not yet implemented the practice, leaving their networks vulnerable to a pattern of reactionary and oftentimes expensive updates and repairs."
The report recommended that asset management data and strategic long-term planning should be implemented across all infrastructure portfolios. In addition, agency and utility leaders from all sectors need to create consistent, dedicated funding from a variety of sources; investments should be made based on research and development to promote innovation. 
For more information about state, regional and national report cards, visit infrastructurereportcard.org.