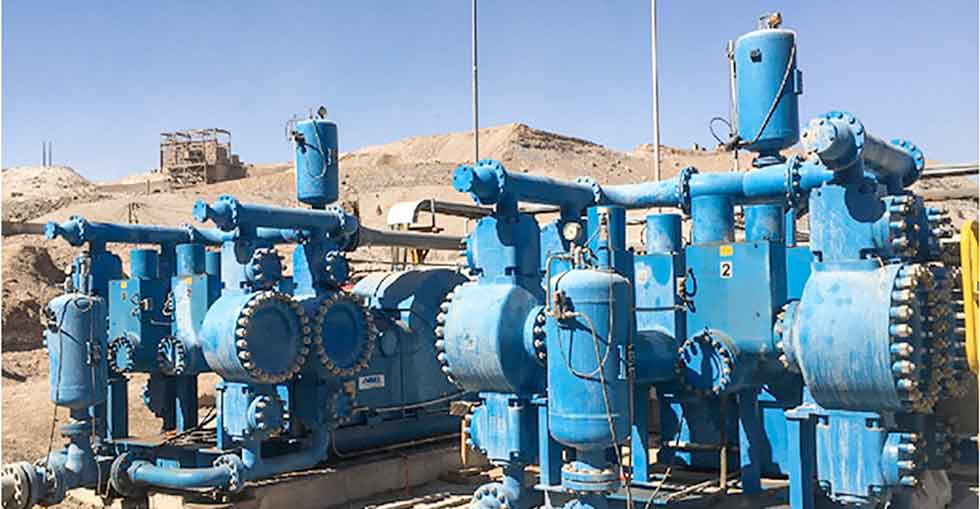 End users can also see added value in this model.
There is a classic saying that still holds a lot of weight: "Differences make a difference." While it may seem simple and obvious, the effects of that saying can mean the distinction between merely surviving in a crowded business space and rising above market volatility and competitors to thrive long into the future. For organizations in the pumps and systems space, the time is now to differentiate from the pack —and equipment-as-a-service (EaaS) business models are proving to be a viable way to do just that.
Implementing an EaaS business model takes more effort than merely flipping a switch, however. It is a complete business transformation that requires thoughtful planning and a keen understanding of a partners' pain points, as well as how you can help them address and overcome those concerns. For growing companies this can be an intimidating prospect, yet it can also yield great results. When implemented and utilized appropriately, EaaS has the power to improve revenue, enhance partner intimacy and differentiate business from competitors.
Benefits of EaaS
EaaS business models allow manufacturers to offer machinery bundled with additional services to clients and charge them on a pay-per-demand basis such as duration of use, per part produced or as an ongoing subscription. Under EaaS contracts, equipment like motors and drives are leased for a specific amount of time or other pre-set outcomes rather than purchased outright in a single transaction. Innovative pay-per-use or pay-per-unit-produced models allow providers to create and supply their clients with user-friendly, need-specific solutions.
For machine and service providers breaking from the status quo, these advantages combine a fresh method of generating revenue with an up-close view of their partners' operations, especially as they invest in more intelligent operations. Several value-adds include:
Exploring innovative pricing and revenue models. For example, idle machinery today does not add much value. Not with EaaS. Why let good equipment go unused when it could be working for both your business while also providing a service to another? A win-win scenario for both parties. Resiliency is key and it is reflected in minimized downtime.
Incorporating predictive maintenance (PdM) strategies. Through PdM, organizations can detect anomalies that inevitably lead to breakdowns and unwanted downtime. A PdM strategy helps prevent and minimize unplanned downtime, minimizes "over-maintenance" and helps to optimize overall planned maintenance costs. At its most mature, PdM can also help both providers and operators understand and utilize the machine's remaining useful life—helping it to realize its full lifetime value and leading to longer and more effective utilization.
Innovating with improved equipment design. Data sets collected from the usage of machines are analyzed and provided to research and development (R&D) and product development teams. These insights provide invaluable feedback to these teams as they work on creating next-generation assets and services—ultimately leading to a better fit for user needs.
Consider this, a 63-year-old company focused on industrial electric motors recently launched its first outcomes-based product line. The president of the company concluded offering PdM strategies is not only the future, it is a great way to help partners gain more dependable motors and equipment overall.
Examples like these are great, but one important benefit might be the best of all in a competitive manufacturing landscape. These models are shown to bring about stronger, longer-term relationships between machine users and OEM. Increased partner intimacy is shown to help move clients toward greater levels of loyalty sought by so many providers. This advantage can be the difference that creates the edge necessary to help businesses stand out in a crowd.
On the other side, end users also see added value. Take for example these several benefits:
Moving from capex to opex. One of the most prohibitive aspects of the motor and drives machinery industry is the cost of purchasing equipment. EaaS models alleviate this burden by shifting from expensive, one-off capital expenditures (capex) to more manageable, recurring operational expenditures (opex).
Lower total cost of ownership. A well-designed EaaS can lower the total cost of ownership (TCO) for the end user. By bundling machines, service, maintenance and operations and making these more intelligent through technology enabled PdM, manufacturers can offer more competitive packages to operators that improve their overall economics. Additionally, as EaaS pricing models are built around usage, these costs ebb and flow with the demand seen by the operator.
Ability to focus on what creates value. Often, the machines used in an EaaS model are not core to the business of the end user. In such cases, EaaS can remove the hassle of owning, operating, servicing and maintaining assets and enable the user to focus on their core business.
Research and Results
A recent survey of manufacturing decision-makers shows EaaS may be the answer for businesses looking to boost growth, with 78% of OEMs surveyed saying that implementing EaaS business models resulted in increased revenue.
The research also revealed 25% of manufacturers surveyed view EaaS models as a way to differentiate themselves from competitors. And the time to start is now, as 76% either already use an EaaS model or intend to do so. Moreover, most companies considering creating an EaaS offering intend to start doing so within the next year (81%), with 30% hoping to begin doing so within the next six months.
The adoption of an EaaS strategy will influence all aspects of a given organization. Here are some considerations for getting started:
Build internal alignment from the top-down. Include EaaS into the organization's long-term agenda. Help support employees in understanding both the what and the why of the organizational shift. Champion this change from the top down.
Always keep customers in mind. Focus decisions through the lens of partner needs and pain points.
Never forget about risks. Risk management is preferable to risk avoidance. No venture is without risk and EaaS introduces new types of risks that were not previously considered. Any business moves should be well thought out, involve contingency plans and include intelligent risk mitigation strategies.
Stay flexible. Contractual flexibility should take a partner's circumstances into account. This also demonstrates a deep understanding of their industry. Partner intimacy is key.
Think BIG, move small. Time and planning are necessary for meaningful change. This is not the time for start-and-stop thinking; instead, strategize in terms of total transformation.
Only 30% of suppliers who want to create an EaaS solution stated they will do everything in-house. The remaining 70% are seeking a partner to assist with various tasks, namely operational implementation (42%) and strategic planning (56%). The advantages of cooperating with a third party to implement EaaS are already apparent to providers.