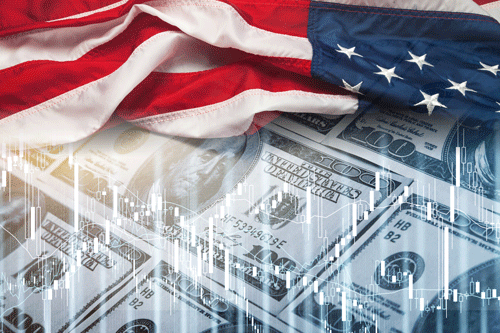 A look at how the industry has responded to Buy America.
In our January 2022 issue, Pumps & Systems published the article "What Does Buy America Mean for the Pump Industry?" which detailed Build America, Buy America (BABA) and primarily addressed the initial concerns expressed with the abruptness in which it was being enforced. This article works as an update, touching on those initial fears felt with the inception of BABA and giving readers a glimpse at how several industry professionals are feeling now, nearly a year later.
Build America, Buy America
To briefly summarize, the law dictates that no federal financial assistance will be obligated toward projects that do not use iron, steel, manufactured products or construction materials produced in the United States. This domestic preference goes into effect from the moment the melting stage begins.
As Michael Michaud, executive director of the Hydraulic Institute, explained in the previous article, these constraints caused concerns in the pump industry, given that "the vast majority of clean water centrifugal pumps are made with casings and impellers that are forged overseas. Even if the pumps themselves and additional components are engineered or manufactured in America, pump manufacturers are reliant on international supply chains." If enforced strictly, it is easy to see why these rules would cause concern for companies that rely on foreign manufacturing.
Responses
Pumps & Systems reached out to Robert Daguillard, public affairs officer for the Environmental Protection Agency (EPA), with some questions concerning reactions to BABA, as well as any updates to its enforcement.
How does BABA impact affected industries?
BABA offers a transformational opportunity to build a resilient supply chain and manufacturing base for critical products in the United States that will spur investment in good-paying American manufacturing jobs and businesses. There are a wide range of products commonly used across the water sector but not currently made domestically. EPA's efforts to implement BABA will help cultivate the domestic manufacturing base, knowing this will take time and flexibility, as well as cooperation between EPA and the affected industries.
How have these industries responded?
EPA has met with and collaborated with multiple manufacturing firms, as well as industry associations, regarding product availability and supply chain resiliency.
What are the recourses for those who cannot become compliant quickly?
EPA has communicated with multiple manufacturers and industry associations to discuss the availability of products and the possible need to issue agency-wide waivers. These waivers will be product specific and time limited. They would be issued only after robust market research and a public comment period. Additionally, EPA has already approved several adjustment period waivers for its Office Water programs. These waivers allow the programs to prepare to implement the BABA requirement, and thereby offer manufacturers an opportunity to adjust to market need.
Additionally, Pumps & Systems was able to speak to several industry professionals about how their companies have responded to BABA implementation:
We anticipate this legislation will result in an increase in manufacturing capacity within the U.S. over the next few years with some resultant uptake in demand for our solutions. However, it is still too early for us to see clear demand growth that we can directly trace back to the Build America, Buy America act.
Aaron Merkin, CTO, Fluke Reliability
I believe this program will greatly benefit and accelerate the upgrading of the aging infrastructure in the U.S. We have proactively chosen to source key components domestically to comply with the BABA requirements, and we will continue to identify opportunities to best support the infrastructure programs.
John Wilson, President, Industrial Flow Solutions
One of the challenges of this program is that there is still significant confusion surrounding the applicability of the content rules. There have been several documents published regarding waivers for certain product and project types, as well as potential exemptions due to cost implications. We need to bring additional clarity and simplicity to this program, to both help suppliers become compliant
and allow regulators to consistently enforce the rules.
Andrew Frisbie, Vice President Sales & Marketing, Industrial Flow Solutions
Takeaways
Based on these responses, there is no uniform response from the industry to BABA standards. While there has been an effort made to clarify and assist with BABA conformity, there are still those who hope for a clearer definition. We can only hope that they find these answers as time goes on, so that the pumps industry will be in an even stronger state next year.
Issue