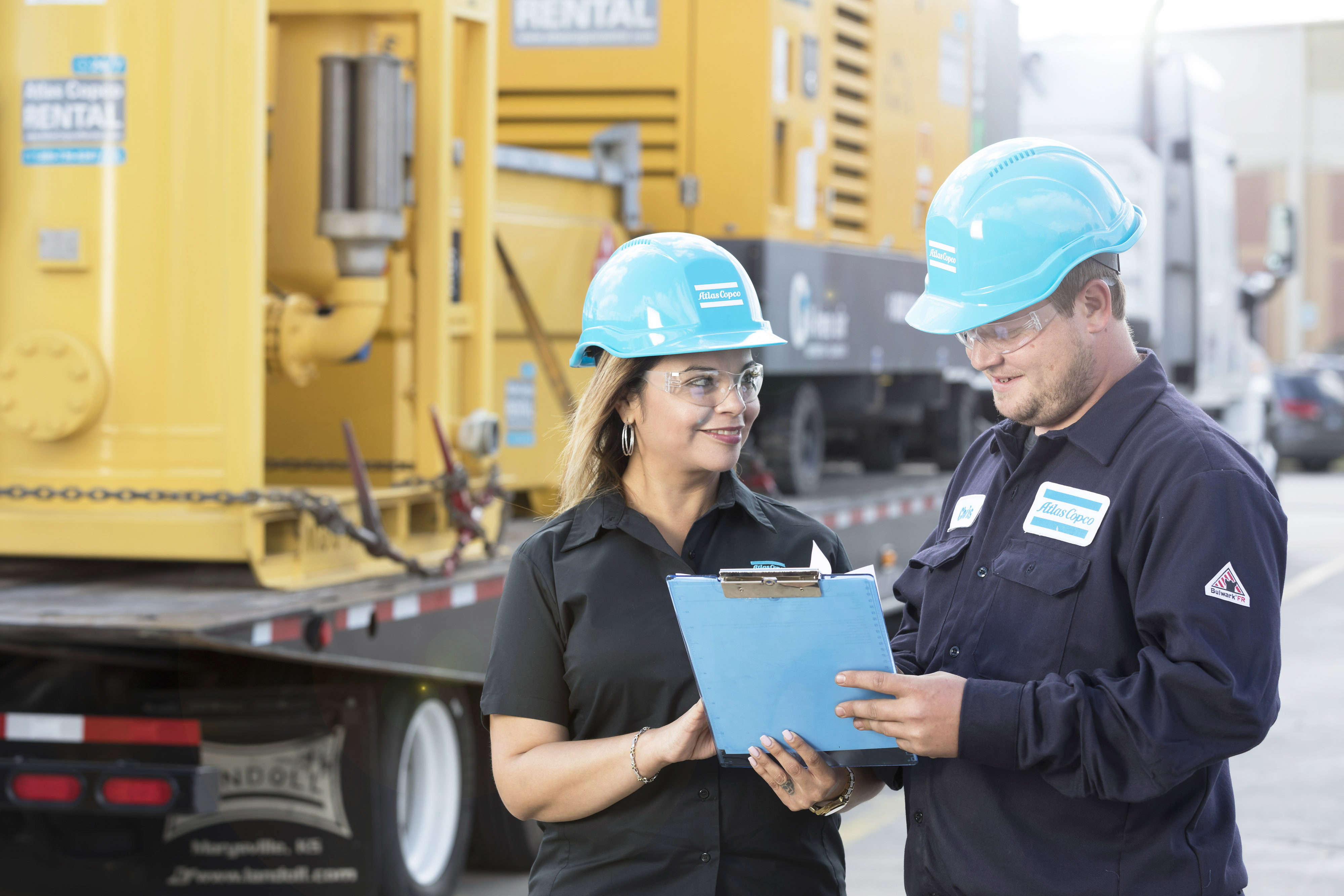 4 questions to consider before purchasing an air compressor.
Plant managers are constantly making tough decisions aimed at maximizing operations' resources and finances. And among the critical decisions most plant managers face whether in the manufacturing industry, the oil and gas industry, the mining industry or a range of others, is whether to rent or buy heavy equipment. As industry professionals know, this dilemma is especially common when it comes to compressed air.
If an air compressor will be needed consistently over time, purchasing it makes sense. Even with the upfront capital expenditure and long-term maintenance costs, ownership would eliminate recurring rental costs.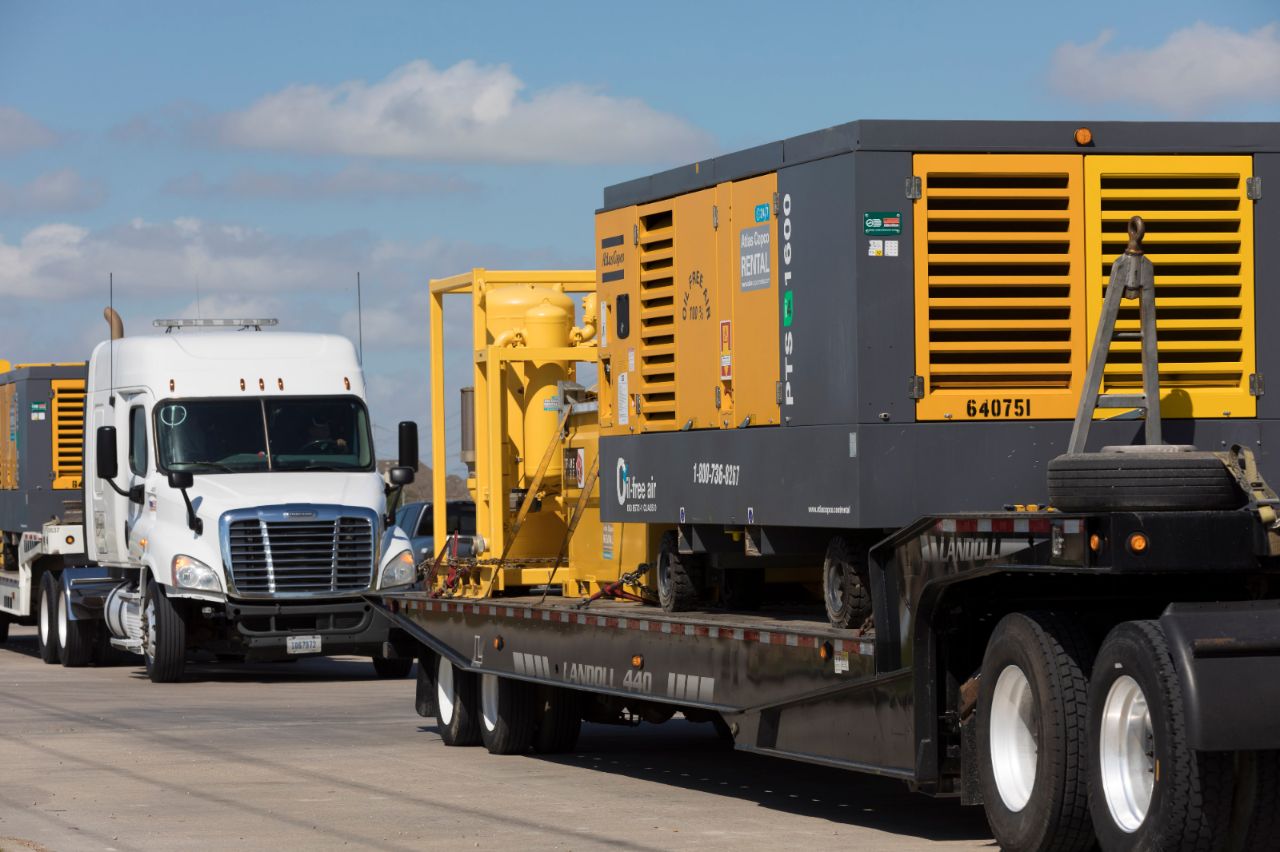 But when the project and need are temporary, or when the solution is needed quickly, or capital is not available, the benefits of renting an air compressor can be extensive.
Before buying an air compressor, consider these four questions to determine whether renting may be a wiser choice for the operation.
1. Is my need short term or long term?
The answer to this question depends on the situation. For an air compressor that will be used regularly, purchasing is generally the optimal choice. But if the compressor is needed for shorter durations, such as to fill a seasonal peak demand, special projects or other temporary situations, it may be beneficial that the cost stops when the job is complete. Rental costs are typically predictable, with monthly rates and the estimated duration known upfront, and administration is minimized. Further, rental partners may include needed compressor maintenance, performed by experienced technicians, so a user should not have to shoulder any maintenance costs. If it is better to buy a new compressor, depending on the manufacturer, it could take several weeks to build and then transport to where it is needed. Renting in the meantime would give the option to bridge the gap and carry on with projects or expansions before the new equipment lands.
2. In an emergency, what is the easiest way to avoid a shutdown?
Anytime the operation has to halt production, numbers start moving into the red. And for as long as the shutdown lingers, all of the overhead remains in place while production of sellable commodities hits a standstill.
When the equipment fleet includes compressors, a solution may be to use back-up equipment. These temporary backup compressors are an option that provides a cushion or contingency, and peace of mind. Sometimes, however, even owned backup compressors may not fit the job—whether because the compressor is not sized to fit the job, the needed equipment is in another location, or any needed maintenance would delay the on-site compressor's readiness to tackle the job. In this instance, a compressor rental may be the best solution. Whether a shutdown is planned or unexpected, a rental compressor can often be delivered quickly to help bridge the gap, keep the operation up and running, and avoid a costly shutdown.
3. How much could I benefit from having the latest technologies?
Buying a new compressors means users have a choice of cutting-edge technologies. Technological advances being introduced to the compressed air market often, however, so breakthrough technologies may come faster than the life expectancy of a recently purchased compressor. This could leave valuable savings on the table until it makes financial sense to renew your equipment. In a competitive rental market, suppliers tend to replenish rental compressors regularly, ensuring that they can offer up-to-date technologies that give them a leg up over competitors.
4. How can I best increase my plant's efficiencies?
Seasonal peak demands give users an opportunity to increase profits by renting compressors and run safely at high demand. When demand is low, running large compressors fitted for greater levels of production is expensive and ineffective. When air demand is variable, renting could give users the option to adapt compressed air generation to what is really needed.
Ownership may create a demand for additional resources, such as the staff needed to set up and maintain a compressor in the plant. No matter the size of the operation, when renting an air compressor, it typically can be delivered and set up exactly when and where it is needed, reducing wait times and eliminating production downtime when rental planning is done in advance. Many rental providers also offer 24/7 support, so users can get any questions answered and needs fulfilled right away. Avoiding the headache of compressor storage is another benefit, as most providers can deliver the rental compressor whenever needed, and promptly retrieve it when the job is done. Or, if the compressor is needed in a remote location, the costs and hassle of transporting it can be avoided by partnering with a provider that offers a wide-area fleet presence. This can help ensure that the compressor model needed is nearby and can be delivered directly to the jobsite.