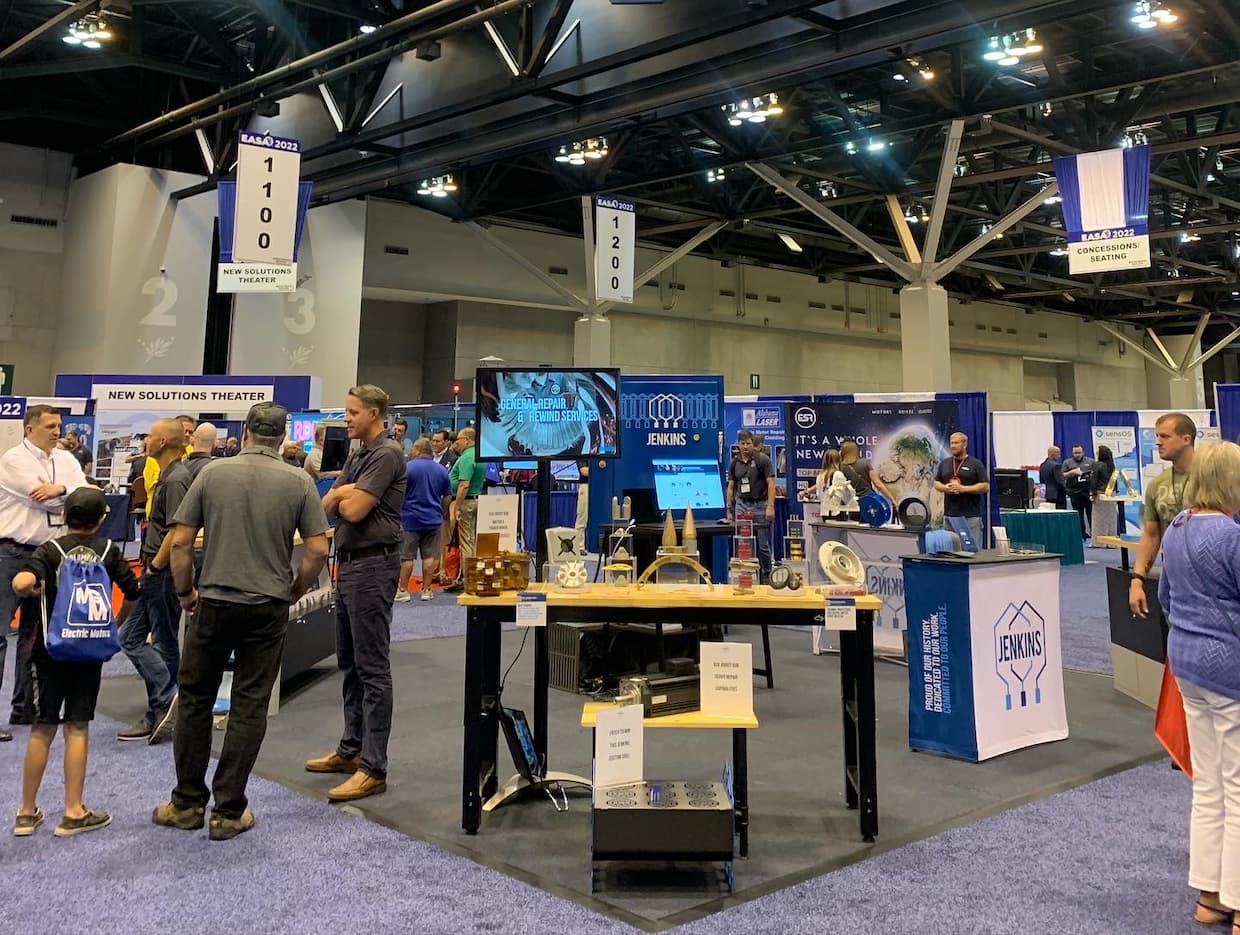 Although many could still not get away from small businesses to attend, international attendees helped bring attendance to prior numbers.
EASA pump and vibration specialist Gene Vogel would not use the term "roaring back" just yet for attendance at the organization's recent convention in St. Louis, Missouri, in late June, but he feels like EASA is in a good place as the industry and economy tries to make a recovery from the effects of COVID-19.
"This country is limping back from the setback of the pandemic, and I would say that EASA is squarely on its feet and in a good solid position to take advantage of opportunities," Vogel said.
EASA did just this [DW1] from June 25-28 at the America's Center Convention Complex, hosting its annual convention with several technical seminars and new product exhibits. The announced attendance of 1,908 (representing 576 companies), was up from last year's show in Fort Worth, Texas, and even surpassed the 2018 show in Milwaukee, said EASA President [DW2] and CEO Linda Raynes.
Attendance was boosted with the return of the international contingent since there were fewer COVID-19 travel restrictions from other countries.
"We were really pleased with the vibe last year because we were able to get together but we didn't have our international folks with us," Raynes said. "This year, it has a very positive feel. People are happy to be together. They are happy with the expo and happy with the sessions. We had overflow [technical] sessions on Sunday morning."
Raynes said that EASA had attendants from 30 countries and specifically noted the turnout from Latin American and European countries. Many of them were in technical sessions taught by Vogel, including ones on industrial pumps, centrifugal pump impellers, submersible pump repair, corrosion in pumps and industrial internet of things (IIoT) and maintenance.
"We missed those folks last year," Vogel said. "We were very glad to have all of them back with us. Many of the exhibitors have come back and we have some new ones. That's a very positive sign."
There were, however, challenges this year. At least three visitors tested positive for COVID-19 at the show.
Moreover, Raynes said she heard from some who could not visit because they could not get away from work. Most of those were from small businesses.
"Because of all the supply chain issues and what-not, life is a challenge," Raynes said. "They're all having a hard time with this labor market. It was always tough for our members in the last 20 years, and it's even tougher now.
"They are flat out busy."
Frank Mignano, condition monitoring manager for the Americas at Schaeffler Group, was one of the exhibitors. He walked the show last year in Fort Worth but said this year was so much of a success that Schaeffler will double its booth size in 2023.
Mignano presented in the New Product Solutions theater on one of Schaeffler's sensor and monitoring offerings.
"We're talking about a lot of this remote monitoring and wireless condition monitoring," Mignano said. "We've documented at least 50-70 companies that have some sort of technology like this. The market has a lot of options, and at this point, EASA has put together a team for emerging technologies and posted a document on guidelines and things to look for as people sift through different technologies as far as how they're supposed to work."
Next year's conference will be at the Gaylord National Resort and Convention Center in National Harbor, Maryland, just outside of Washington, D.C. Raynes said the theme will be "Together Towards Success."
"It's an association," Raynes said. "We all work together with that. We need to continue on with that. Together towards success."
Listen to the Pumps & Systems podcast featuring an EASA recap plus interviews with Raynes and Gene Vogel of EASA.