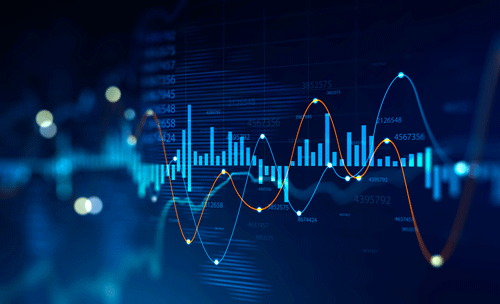 A forecast of the end suction pump market in 2023.
The anticipated size of the end suction pump market in 2022 was US$ 3.93 billion and is estimated to be US$ 4.2 billion in 2023. The market for global end suction pump market is important with the rise in improvement in business and infrastructures worldwide. Further, demand for the end-suction market has hugely expanded with the modernization of agriculture and wastewater treatment in vegetation.
The rise in industrialization and urbanization with the rise in demand for high irrigation facilities from the rural sector in emerging countries brings growth in the end suction pump market. According to Future Market Research, the end suction pump market is anticipated to expand at a compound annual growth rate (CAGR )of 4.93% between 2023 and 2033, totaling around US$ 6.8 billion by 2033.
Global end suction pump market registered year-on-year (YoY) growth of 3.5% in 2021 to a total of 4.3 million units. Demand for close coupled pumps grew by 3.6% to a total of 3.6 million units by the end of 2021. Steered by surging applications in commercial and industrial sectors alike, the sales of end suction pumps captured 3% of the global pumps market in 2021.
Rapid industrialization has increased the demand for various production-related equipment. Driven by this, the end suction pumps market is estimated to rise at 4.6% CAGR between 2021 and 2031 in comparison to the 5.8% CAGR registered from 2016 to 2020.
End Suction Pumps Market Historical Analysis (2018 To 2022) Vs. Forecast Outlook (2023 To 2033)
Increasing construction of commercial spaces, including hotels, retail spaces, offices, and institutions have boosted the demand for end suction pumps because of their utility in water dosing, HVAC gas suction and fire suppression applications. Moreover, continued demand for new installations is expected to aid the market growth over the coming years.
Leading manufacturing companies are focusing on expanding their sales and distribution footprint in untapped emerging markets based in South Asia, Latin America, and Africa to improve clientele base and key accounts management.
Some companies are collaborating directly with end users for turnkey projects via proposal bids. Additionally, key manufacturers are also looking forward to developing customer-specific custom-made products according to their needs backed with aftersales service.
East Asia and South Asia Pacific are identified as the high-potential market for end suction pumps owing to high demand in countries such as China, India, ASEAN and others, which are experiencing notable growth in industrial and commercial construction sectors.
How is the United States Expanding its End Suction Pump Market?
North America is predicted to remain one of the dominant growing markets during the forecast period with a growth rate at a CAGR of 28.9%. Future Market Insights anticipates that the United States is expected to be a notable market in North America with a market share of 48.9% and reaching a US$ 992.4 million valuation.
United States' highly developed manufacturing and commercial sector is one of the main factors supporting regional growth. Aside from this, the growing overall population and increasing expenditures for the construction sector in the United States might drive growth in the market.