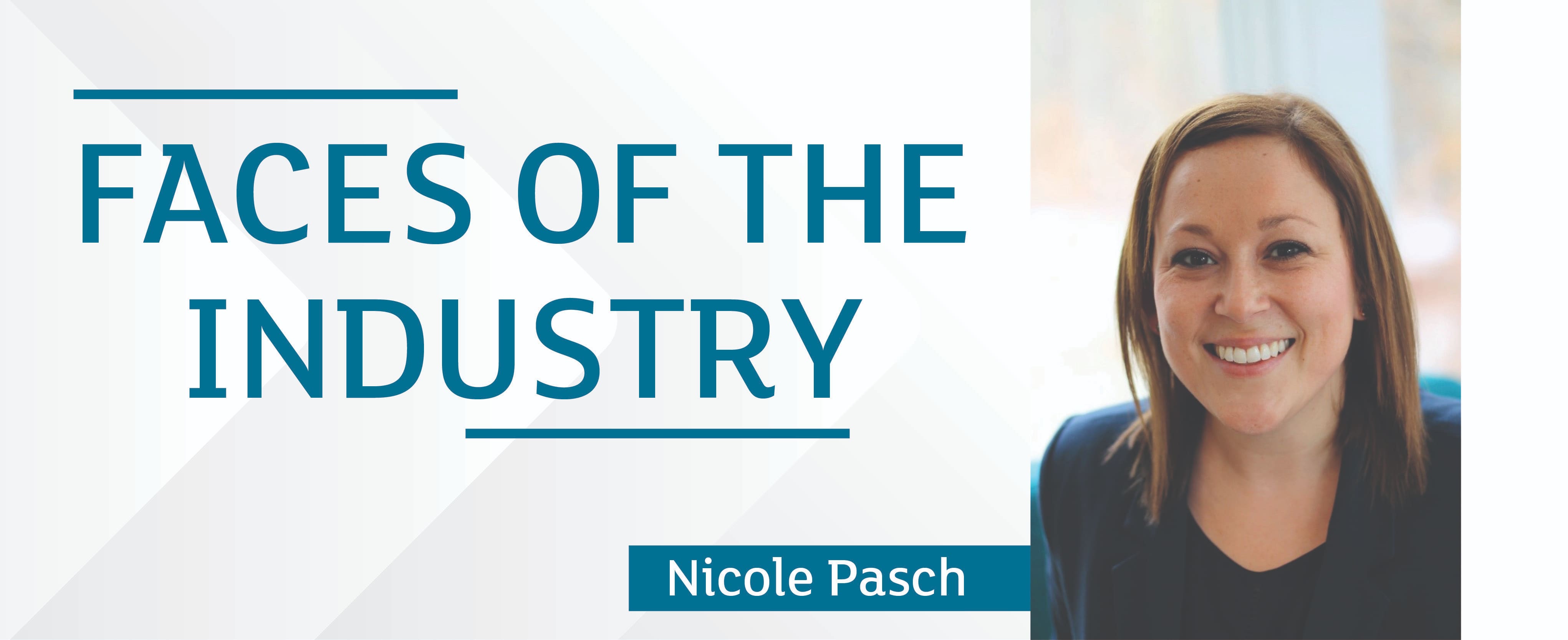 Nicole Pasch shares her career path in the pump industry.
Many people pay their dues when starting a career. That was true for Nicole Pasch, who worked at a utility in Grand Rapids, Michigan, for 14 years.
"My first job was literally to wash the sludge buckets," said Pasch. Starting as an intern at the wastewater treatment lab in her community wasn't the easiest road. In fact, it took convincing just to walk in the door on her first day.
"I was in my car, and I was young. I called my dad and told him, 'I'm not getting out. It smells. I can't do it.' And he talked me through it and said, 'You made a commitment,' and he said, 'Go explore, that's who you are. Go figure out what's going on in there—you're going to regret it if you don't.' And I would've. And so, I went in and that's where I built my career—from the ground up."
Before starting with Xylem at the beginning of the pandemic, Pasch was assistant manager of environmental services. She led utility innovation and advanced programs and started looking at communication protocols, online analyzers and sensors and how they could do things differently. 
"We had huge turnover, as with most utilities, and we looked at each other and said 'how would you do it? How would you solve it?' And we thought 'let's automate it.'"
Pasch now explores solving client issues with data and analytics, machine learning and artificial intelligence. "We can look at a system that exists today and see how could we operate it differently. How do we get the most out of it? What do we need to enhance it?"
Pasch said it made sense to pursue this next step with Xylem so she could be a trusted advisor to communities.
"I want to partner with people, and we say that word, but I really believe it. I can go into these communities and have that conversation from somebody that's been there. I know the pressures that are happening politically; I know the pressures of a community that has affordability challenges.
"We're water people at heart. You don't work inside a municipality for that long and not love it. So, I had to find somewhere I could challenge myself but still connect to that purpose."
Pasch advised those in the industry to not be afraid to "invite yourself to the table." And, while the pump industry is often male dominated, she said:
"Males can be advocates as well, and they can be your support system. One of my strongest mentors was one of my male bosses. He would challenge me differently—he would let me experience it, and if I didn't go well, he was there to go through it and say 'how did it go? How could we have done it different?' That's how you learn—not solving it for me but guiding me in this not-perfect but guided path."