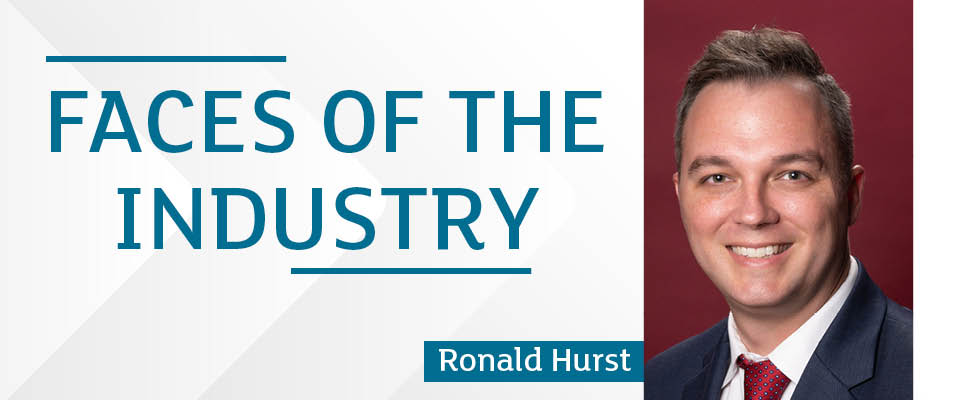 Hurst serves as engineering manager for Flowserve's Energy Advantage Program.
Ronald Hurst joined Flowserve in 2009 and was on the fast track to leadership. Now, he serves as engineering manager for Flowserve's Energy Advantage Program.
"I started by supporting as an inside applications engineer and then moved into the field at a few of our major customers' sites," Hurst said. "When I started, we had four engineers at the facility and soon grew to 13. As the team grew, we needed a supervisor, and I was put in a leadership role in 2012."
What is your favorite part of the job?
I think this most recent role has been my favorite. It's exciting to be part of something that is core to the company's future success, and our team has been given the autonomy to build that out. It's been a super interesting past 12 months. I've collaborated with peers all over the world, and I have met so many great and interesting people. People are the reason I come to work every day. My passion is developing and advancing people and giving them a platform to be successful. That's what I enjoy most about my job.
What is your advice to college students or young professionals new to the industry?
I've spent a lot of my time as a manager doing recruiting events at career fairs or smaller events, such as speaking to the Society of Women Engineers (SWE) or the American Society of Mechanical Engineers (ASME) student organizations. My message to those new to the industry is to let them know that our industry is so broad and eclectic. You really must prepare yourself to learn for the next 10 to 20 years. Even if you specialize in something, there's an incredibly large spectrum of things you need to know. You must be open to learning, listening and being someone who is going to continue to ride the micro learning curves along the macro educational journey. Along with that, there's a huge emphasis on collaboration. The sooner you realize you cannot have all the answers and that we need to tackle things with a village approach, the more successful you will be. A lot of times—because we deal with complex problems and complex equipment, machines and processes—we need to rely on the collective knowledge of not just people with more experience, but people who have different perspectives and experiences.
Issue