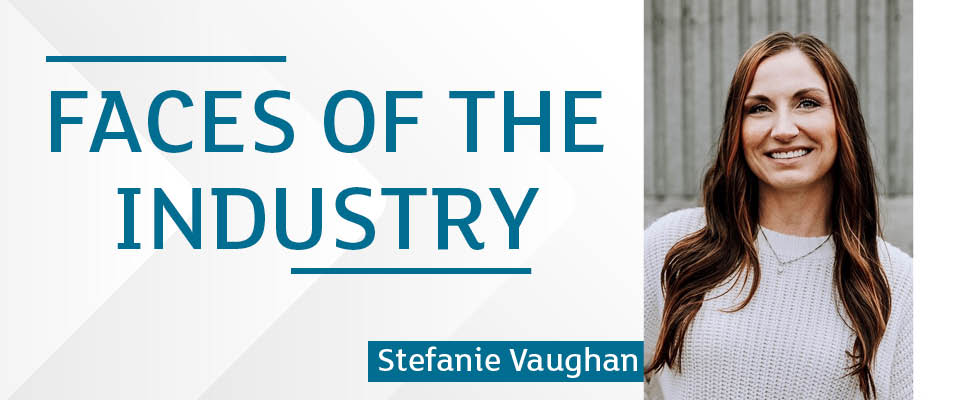 Stefanie Vaughan was destined to work for the family business.
Stefanie Vaughan was destined to work for the family business. She joined Vaughan Company at age 16, starting off answering phones, making photocopies and picking up supplies from local vendors. Today, Vaughan is the marketing director and trade show and event coordinator for the family-owned and operated business that manufactures centrifugal chopper pumps, screw pumps, mixing equipment and more.
If Vaughan Company has a presence at an event, you're likely to find Stefanie there. "In this role, I use every bit of experience I've gained over the last 25 years of working for our family business," she said.
Vaughan answered some questions from Pumps & Systems.
What is your favorite part of the job?
My favorite part of this job is having the opportunity to work with my family and friends every day. My grandfather and great-grandfather wanted a space where our family could create a lasting legacy for many generations to come. The countless friends I've made in the industry throughout the world are a spectacular bonus!  
What is the most challenging part of your job?
It's the same as my favorite part of my job—working with my family. Communication, understanding and knowing that healthy conflict is okay are ways we keep things moving.  
What are some of your long-term career goals?
Alongside my siblings and cousins, I want to continue the Vaughan legacy for our children and our future grandchildren. This includes our tradition of keeping up with the needs of our wastewater industry by continuing our innovative research and development (R&D) projects to help solve the ever-evolving new sewage. Personally, I will continue my volunteer efforts with the vital associations of our industry, including Water Environment Federation (WEF), Submersible Wastewater Pump Association (SWPA), Pacific Northwest Clean Water Association (PNCWA), etc. Another goal is to continue to have Vaughan Company work together with industry professionals to provide solutions for wastewater processes. As a manufacturer, we do more than just build equipment, we have much knowledge and assistance to share.
What is your advice to college students or young professionals new to the industry?
Don't give up on your dreams. Volunteer. Never be afraid to ask any question. Know your worth. Ask for advice. I used to suffer from imposter syndrome, and I still do at times, but once I acknowledged this, I was able to look back at all I've done over the years to realize I deserve to be in this space because of my effort and determination. I love the wastewater industry! 
Issue