Weir Oil & Gas and Expro partner to respond on the ground in EMEA region.
In order to ensure less downtime, partnerships are emerging as a trend to address equipment support needed in far-off locations. Pumps & Systems recently spoke with Matteo Benincasa, Weir Oil & Gas eastern hemisphere director, sales and marketing—services, and James Jenkins, Expro senior business development manager, to discuss how companies are working more efficiently, while still addressing customer needs.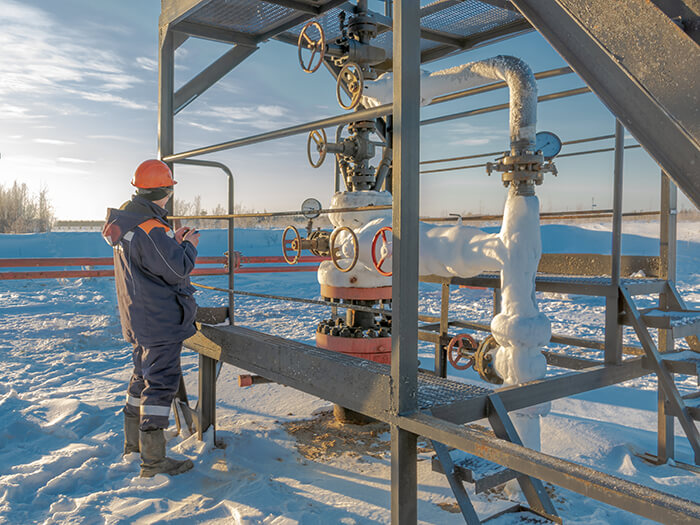 P&S: Since the downturn, we know that many companies are focusing on refurbishing or repairing their equipment. Is this still the case? Is anyone buying new equipment?
Benincasa: Yes, refurbishing and repairing existing equipment is still the case. However, in the EMEA region [Europe, the Middle East and Africa] we are seeing a number of new projects that are focused on buying new equipment. What drives the decision most is the requirements posed by the project and the operators' business requirements. This enables us to tailor the right solution based on specific needs.
Jenkins: Companies have stepped up purchasing new equipment from 2018 to replace aging assets. Expro purchases new assets to replenish and upgrade the large fleet of equipment internationally along with a consistent focus on refurbishment and repair of existing assets that are fit for purpose, meet customer expectations and comply with the highest industry standard certification levels.
P&S: How have you seen people step up their maintenance programs in recent years?
Benincasa: In recent years, we have seen a downturn in the market based on economic factors. This has caused companies to increasingly look for new solutions to optimize their maintenance costs. Adopting more preventative and predictive maintenance approaches helps companies do that. This helps reduce unplanned downtime and extends the life of equipment. With Weir Edge Services, our experienced engineering and technical service teams can re-engineer critical parts for legacy equipment with additive manufacturing and other innovative methods, keeping older equipment running longer while minimizing the total cost of ownership and reducing the time it takes to get equipment back into operation. Our global footprint and comprehensive support model allows us to offer both easy on-site repairs as well as engineered repairs at our service centers across the globe—including the Middle East.
Jenkins: Expro's agreement with Weir is an example of how we've adapted the business to offer localized maintenance programs for our range of products for the region(s) that also comply with OEM components and have the associated API license capability, processes to conduct the repairs and first-class facilities to conduct the exercise safely and responsively. Our customers see first-hand the benefits that these agreements bring.
P&S: Is anyone using different kinds of equipment that are less expensive? What kind of equipment, and what does it do?
Benincasa: Many companies have adopted the policy that price drives the equipment choice, however there are some that still seek to buy the best quality equipment they can because they know poor quality will cost them more money in the long run. Our presence in the field confirmed reliability always plays an important role for companies. We have been able to help companies determine solutions that meet their unique needs, which may be integrating new equipment and upgrades or rerate with legacy equipment. Our ability to provide the engineering and support services to maintain new and legacy equipment alike provides companies a unique cost-effective competitive advantage.
Jenkins: Expro's PowerChokes, Pressure Relief Valves, Automatic Back Pressure and Control systems use very high quality and durable material. We don't compromise on the quality of material used and associated costs and this method has enabled a reputable international brand to develop over several decades. In terms of the build and assembly processes, Expro committed to adding new CNC manufacturing lathes with added functions that ultimately increase output levels and improve product lead-times.
P&S: Are companies operating with smaller numbers of people? How are they carrying this out?
Benincasa: International companies are trying to optimize their staffing requirements. An interesting trend that we are seeing is an increase in joint ventures. Joint ventures help to provide the required staffing companies don't have internally. Additionally, outsourcing maintenance services and other areas that are not production related help companies maintain a leaner staff.
Jenkins: The industry downturn led companies to address their overall cost base in line with the market and lower activity levels and, unfortunately, this meant operating with reduced workforces in many instances. Expro PowerChokes has maintained a strong and loyal workforce to service ongoing orders and those customer orders remained consistent and even increased healthily despite the more challenging trading environment.
P&S: Any other service trends that you're seeing that we should know about?
Benincasa: We are noticing that companies are partnering with Weir Oil & Gas in the earliest stages—in the engineering of the plant—to ensure they are adopting proper strategies from the start for greater reliability to help reduce the overall cost of production. This allows companies to tap into Weir's deep knowledge, lessons learned and best practices to help them create competitive advantages.
Jenkins: Customers are adopting automation and utilizing data in the field as a means to improve operational and ultimately financial performance. Expro PowerChokes has introduced the Automatic Back Pressure (ABP) systems and electric chokes where the surface equipment can respond directly and automatically to wellbore parameters and where data is captured and recorded for analysis during the process. These automated system, data and enhanced software combinations offer huge value to customers.