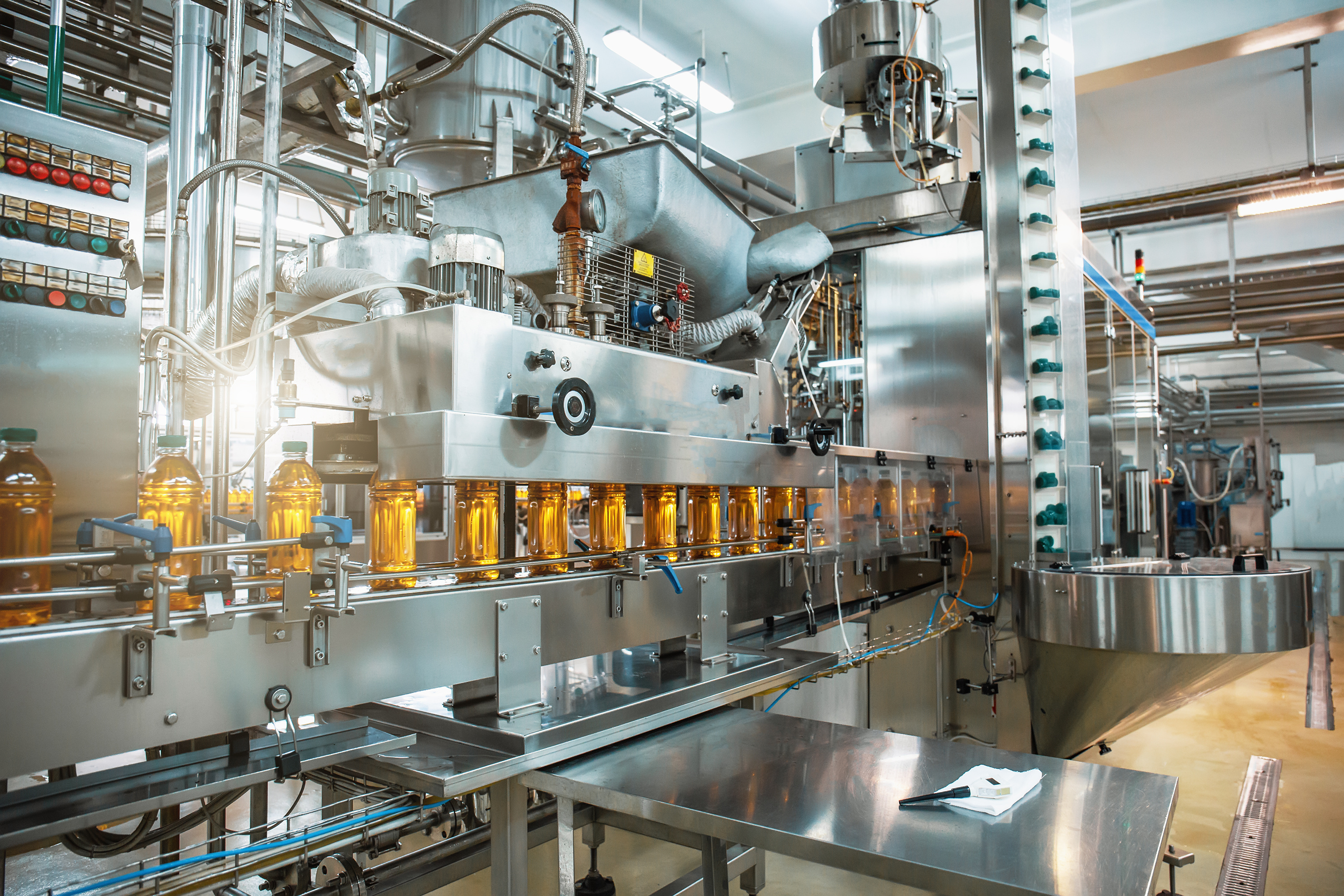 The Jordan, Knauff & Company (JKC) Valve Stock Index down 17.3 percent over the last 12 months.
The Jordan, Knauff & Company (JKC) Valve Stock Index was down 17.3 percent over the last 12 months, while the broader S&P 500 Index was up 14.3 percent. The JKC Pump Stock Index fell 2.8 percent for the same time period.1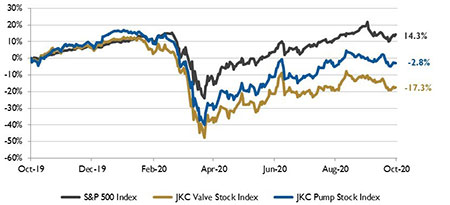 IMAGE 1: Stock Indices from Oct. 1, 2019 to Sept. 30, 2020. Local currency converted to USD using historical spot rates. The JKC Pump and Valve Stock Indices include a select list of publicly traded companies involved in the pump & valve industries, weighted by market capitalization. Source: Capital IQ and JKC research. 
The Institute for Supply Management's Purchasing Managers' Index (PMI) fell 0.6 percent to 55.4 percent in September. New orders fell to 60.2 percent from 67.6 percent in August, while production slipped to 61 percent from 63.3 percent. Food, beverage and tobacco products was the best-performing sector among the six biggest manufacturing industries, with fabricated metal products and chemical products growing strongly. Computer and electronic products and transportation equipment expanded moderately.
The United States added 661,000 new jobs in September and the unemployment rate fell to 7.9 percent. Bars and restaurants added 200,000 jobs, followed by retail, health care and white-collar businesses. The U.S. has regained about 11.4 million jobs since recovery began in May. About 23 million jobs were lost at the height of the pandemic.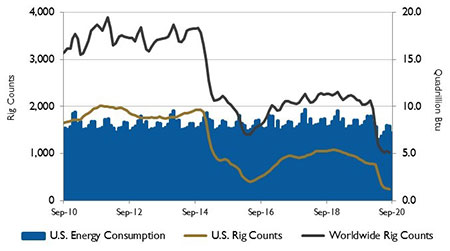 IMAGE 2: U.S. energy consumption and rig counts. Source: U.S. Energy Information Administration and Baker Hughes Inc.
Greater exports of propane and other hydrocarbon gas liquids in the first half of 2020 offset declines in exports of transportation fuels such as gasoline, distillate fuel oil and jet fuel. During this time, the U.S. exported 5.4 million barrels per day (b/d) of petroleum products, a slight increase of 1 percent over the first half of 2019. Distillate fuel oil usually accounts for the largest share of U.S. petroleum product exports, but in the first half of the year, the U.S. exported slightly more propane. Most U.S. propane exports are used as petrochemical feedstocks by facilities in Asia. China was the fourth-largest destination for U.S. propane exports in the first half of 2020, behind Japan, Mexico and South Korea.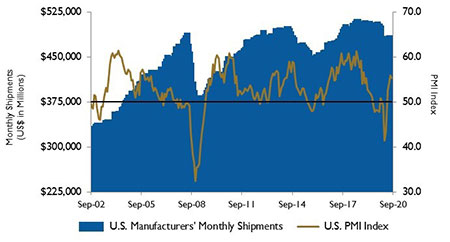 IMAGE 3: U.S. PMI and manufacturing shipments. Source: Institute for Supply Management Manufacturing Report on Business and U.S. Census Bureau
Despite a decline since the record monthly high of 3.7 million b/d in February, U.S. crude oil exports averaged 3.2 million b/d in the first half of the year, up from 2.9 million b/d in the first half of 2019. U.S. crude oil exports to China drove part of this increase, increasing from 213,000 b/d in the first half of 2019 to 361,000 b/d. For the first six months of 2020, U.S. crude oil exports to China were second largest to Canada. In May and June, China surpassed all others for U.S. crude oil exports.
On Wall Street, the markets fell for the first time since March. In September, the Dow Jones Industrial Average, the S&P 500 Index and the NASDAQ Composite dropped 2.3 percent, 3.9 percent and 5.2 percent, respectively. Market volatility was due to a spike in coronavirus cases in several European countries and the U.S., the upcoming U.S. election, conflicting news on a COVID-19 vaccine, and uncertainty regarding another fiscal stimulus. For the third quarter, the Dow, the S&P 500 and the NASDAQ surged 7.6 percent, 8.5 percent and 11.0 percent, respectively.  
Reference
1. The S&P Return figures are provided by Capital IQ.
These materials were prepared for informational purposes from sources that are believed to be reliable but which could change without notice. Jordan, Knauff & Company and Pumps & Systems shall not in any way be liable for claims relating to these materials and makes no warranties, express or implied, or representations as to their accuracy or completeness or for errors or omissions contained herein. This information is not intended to be construed as tax, legal or investment advice. These materials do not constitute an offer to buy or sell any financial security or participate in any investment offering or deployment of capital. 
Issue