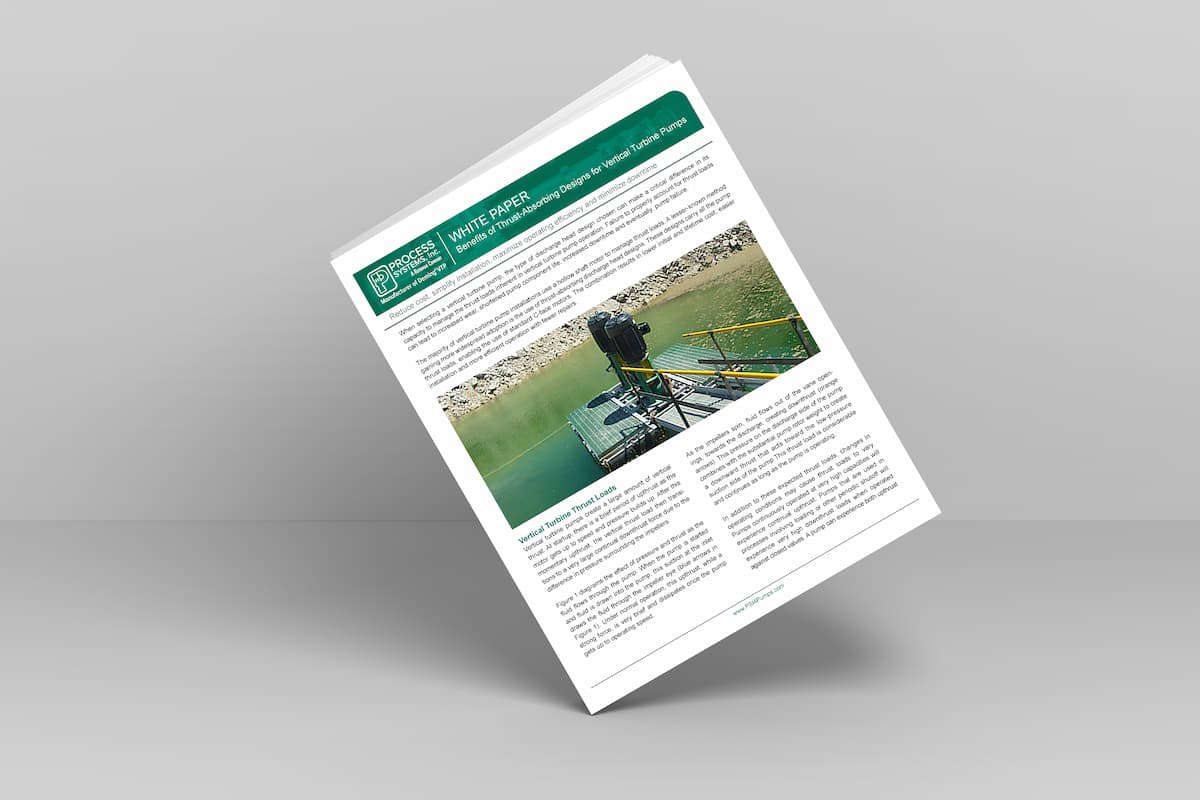 Reduce cost, simplify installation, minimize damage and downtime with vertical turbine pump thrust-absorbing designs.
Sponsored by: Process Systems
The majority of vertical turbine pump installations use a hollow shaft motor to manage thrust loads. A lesser-known method gaining more widespread adoption is the use of thrust-absorbing discharge head designs. These designs carry all the pump thrust loads, enabling the use of standard C-face motors. The combination results in lower initial and lifetime cost, easier installation and more efficient vertical turbine pump operation with fewer pump repairs.
Click here to download the white paper.
Sponsored by