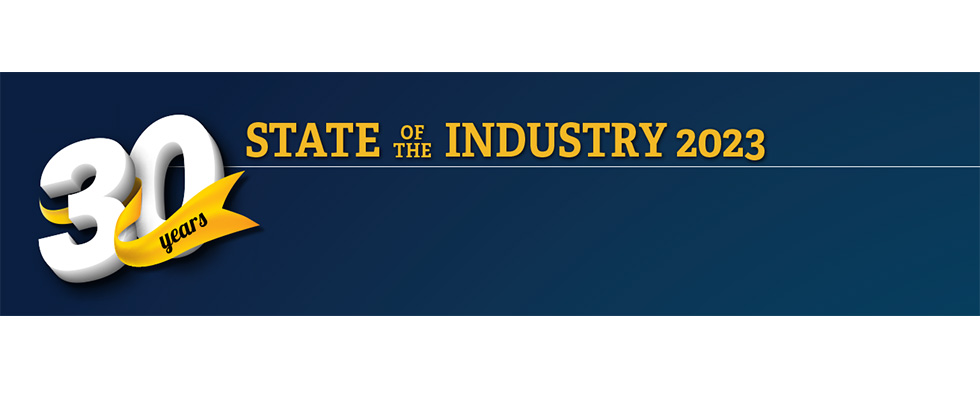 Heflin answered questions for the state of the industry issue.
Mark Heflin, vice president of Global Product Management for Franklin Electric, answered questions from Pumps & Systems for the January 2023 state of the industry issue.
Pumps & Systems is celebrating our 30th anniversary in 2023. What do you think has made the biggest impact on the industry in the last 30 years? What do you think needs to happen to push the industry forward in the next 30? 
The adoption of variable speed pumping systems and the benefits that it offers.  For the next 30 years, continued evolution of smart monitoring and control to improve performance and efficiency in water delivery.
What are your thoughts regarding Build America, Buy America? How has that impacted your company?
We historically play in smaller systems and projects so that the impact has been minimal, however, we are beginning to participate in larger projects, and we are focusing on understanding the changes in the law and any changes we need to make in our supply chain to align ourselves with the new requirements.
How have any price increases of products or materials impacted you or your company?
Managing the cost increases seen in our supply chain has been a major focus of our business.  The increases seem to be driven by shortages and imbalances in materials, freight, and supplier labor.  We have worked to minimize the amount of cost passed on through our customers.
What issues have you seen with any material shortages or supply chain issues?
We have continued to be challenged across the board on material availability, especially with electronical components that require semiconductors. Geopolitical issues such as the conflict in Ukraine and the Zero-COVID policy in China have impacted the supply of various components. 
We've been working hard to stay ahead of these challenges by diversifying our supply chain and making strong investments in our strategic procurement organization. This has helped us mitigate some potential shortages. We've also been helping customers identify available alternatives that provide an application-based solution and minimize disruptions. We will continue to address the evolution of market conditions, especially those that could impact our supply chain.
What industry trends are you seeing as we go into 2023? 
Increased focus on the effective utilization of our water resources, energy efficiency with the utilization of variable frequency drives and higher efficiency pumps and motors, and increased electrification of pumping systems.
What's on your mind/what are you most concerned about?
Economic uncertainty and the chance of a global recession in 2023.
What are you most looking forward to in 2023?
Moving past the worst of the supply chain issues and being able to plan effectively and serve our customers.
Issue