Infrastructure investments and industrialization are factors in projected growth.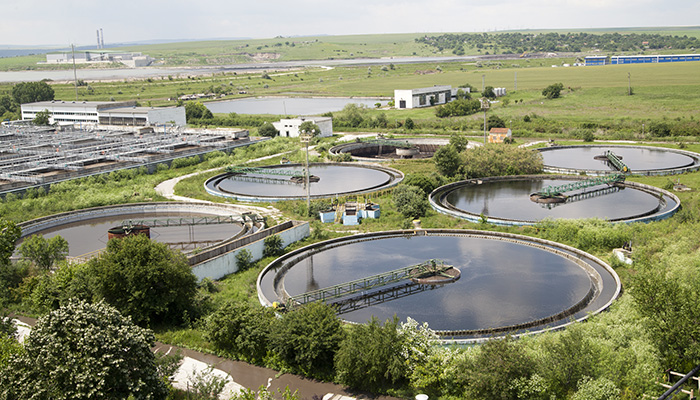 Growth in construction, energy, wastewater treatment, mining, agriculture and other manufacturing industries is expected to contribute to increased demand for air-operated double diaphragm (AODD) pumps through 2028, a new report states.
The research report from Persistence Market Research (PMR) covers the forecast period of 2018 to 2028. Worldwide, the AODD pumps market could grow an estimated compound annual growth rate (CAGR) of 4.8 percent during that time.
Reasons for AODD Market Growth
Governments around the world have increased investments in water and wastewater treatment, leading to the significant growth in the AODD pumps market. For example, according to PMR, the Canadian government is targeting investments worth $20 billion to improve water and wastewater infrastructure. In addition, the U.S. government is focusing on developing stormwater, desalination and water reuse systems.
Rapid industrialization is another factor impacting the growth of the AODD pumps market. Population growth and urbanization have led to an upsurge in industrialization in emerging economies, the research report found.
Therefore, industries such as manufacturing, automobile, energy, pharmaceuticals, consumer care products, food and beverage, and others have witnessed growth to meet the growing needs. AODD pumps are widely used in all of these industries as they are critical for transmitting fluids and slurries. Thus, the AODD pumps market is poised for growth during the forecast period.
Segmentation of the AODD Market
The water transfer segment has a large piece of the market share, followed by the chemical transfer segment. The water transfer segment is also projected to lead the AODD pumps market in terms of growth.
The stainless steel segment is estimated to be a prominent segment due to the large-scale application of stainless steel in water transfer and other manufacturing industries. The polypropylene segment is projected to lead the market in CAGR growth.
In terms of end-use industry, the rising investments and growth in energy and wastewater treatment have led them to dominate the AODD pumps market. The wastewater treatment segment is also projected to register high CAGR growth, along with the construction industry, the PMR report states.
Regional Overview
North America is estimated to hold the lion's share of the AODD pumps market. As far as individual countries, China and India are projected to register the highest demand. This can be attributed to the growing industrialization and urbanization in these regions.
India should register the highest growth rate in the AODD pumps market in terms of value, due to increasing wastewater treatment and growth in end-use industries.
Latin America is expected to create lucrative growth opportunities in this market, the report states, along with China and India. Europe and North America are estimated to register modest growth, due to the maturity of end-use industries there.