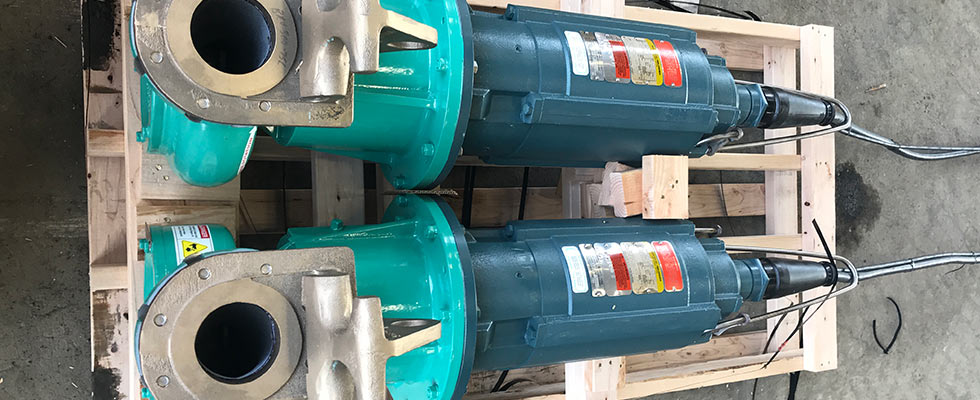 Pump stations that see higher degrees of solids require more maintenance.
In recent years, sewer system operators have been seeing more solids and foreign objects in sewage.
There has been a marked increase in the usage of flushable wipes. While they may be able to make it down the toilet, they do not break down like normal toilet paper would.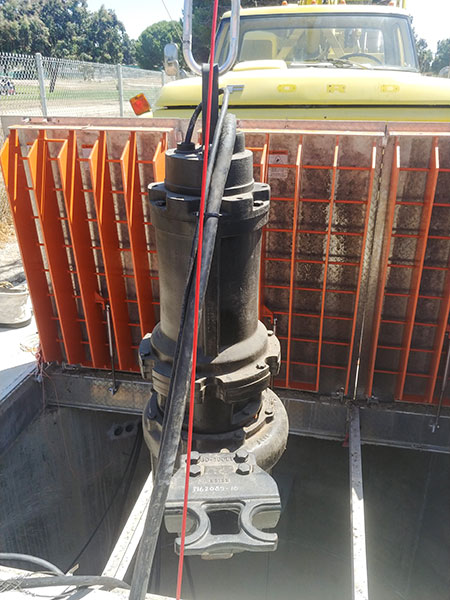 If these foreign objects are not dealt with properly, the result can be sewer clogging, spillage, damage to pumps and excessive power usage by pumps. The best way to deal with foreign objects or flushable wipes is to macerate them before they reach the pumping system. It is important to do something about it before these problems begin to occur.
One of the key design considerations for a sewer system is the source of the sewage and the potential amount of debris it can contain. Engineers and designers need to evaluate where the water is coming from and determine how much and what type of foreign objects might make its way into the system.
Residential sewage typically generates normal sewage without many solids in the water. Apartments tend to generate a little more solids. On the other end of the spectrum, airports and prisons can generate an enormous amount of solids. Often, prisons must use massive bar screens to filter the debris from the sewage.
Pump stations that see higher degrees of solids require more maintenance, including repairing or replacing pumps and physically removing clogs more frequently. A grinder manhole inline sewer system can help deal with solids prior to it becoming a problem in the sewer or with a systems pump. Another option to reduce the effects of objects clogging a system is replacing existing pumps or the existing station with chopper pumps.
Chopper pumps and grinders are tools to combat high solid environments where debris in sewage can lead to ongoing maintenance issues. The goal for each is to break down debris so that it is easier to pass through piping, valving and pumps.
Grinders are a heavy-duty option and are used upstream of susceptible sewer infrastructure to macerate debris, enabling it to pass through the sewer or pump station. Grinders incorporate large wheels with teeth on them that spin and grind significant objects, however, they do not pump the water. They can be installed in-line in a piping system or in a channel in a gravity sewer system. One such installation is in the channel of a sewer manhole, simply called grinder manholes.
Another option is to use a high-quality chopper or cutter pump instead of standard sewage pumps. They also help ensure debris is cut down to make it easy to pump or pass through piping. There is a difference between chopper and grinder pumps.
Grinder pumps, not to be confused with grinders/macerators, are generally smaller pumps suitable for individual
home use, but can struggle with clothing or rags. Chopper and cutter pumps have a more heavy-duty cutting blade on the inlet and are available with much higher horsepower motors. This makes them suitable for larger pump stations that will see large amounts of debris.
The Portland International Airport (PDX) is expanding its terminal capacity from 20 to 35 million passengers a year. The project includes expanding and upgrading the main terminal, along with a new sewer interceptor lift station, which will double the peak flow capacity compared to the old station. Just upstream of the sewage pump station are two custom inline channel grinders which are macerators that wastewater passes through and it breaks down solids before entering the pump station.
Another project called McCormick Lift Station 1 in the city of Port Orchard, Washington, is a large regional wastewater pump station. The project replaced an existing pump station because the old station was becoming too small. The station was provided with every feature a municipal sewer operator could want including an overflow tank, backup generator and chopper pumps to deal with any solids in the water.
Whether its grinders or chopper pumps, both provide solutions to problematic sewage containing lots of foreign objects. Sewer system operators now have many options to improve the maintainability and reliability of their sewer systems.
Issue