Data analysis can help find reliable and cost-effective solutions.
The costs associated with replacing poor performing pumps are not desired by most end users. One common reason for pumps underperforming is that the pump is reaching the end of its useful life. The repair costs are soaring and downtime is immense. If it is not the end of the useful life for the pump, then usually there are reasons why a pump does not perform in a given application. In many cases, it may be caused by misapplication of the wrong pump design or type.
In most pump processes, there are multiple pump types that can perform in the service. The difficult part is finding an optimal solution that provides maximum reliability and lowest total cost of ownership. Plant personnel may find a pump design that performs well in one application and horribly in other similar applications within the plant. The plant may need to pay a higher price to get the optimal performing pumping solution.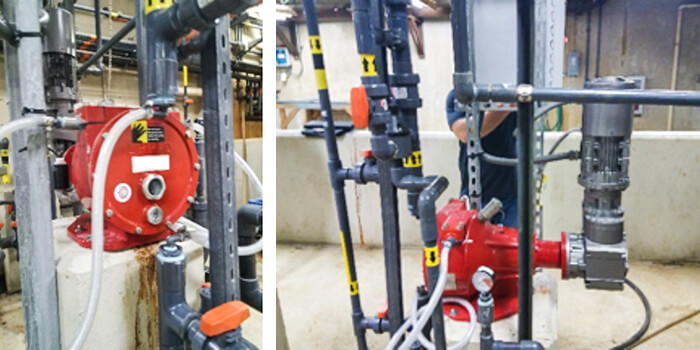 Image 1. Rolling design peristaltic pumps installed in Winchester, Virginia (Images courtesy of Flowrox)
Better Designs Can Be Found
The Opequon Water Reclamation Facility in the city of Winchester, Virginia, faced similar issues. The facility invested in electric operated diaphragm metering pumps for delivery of acetic acid and ferric chloride for delivery of these acids. Automatic Controls of Virginia (ACVA) visited the facility and listened to the plant owners complaints about multiple and expensive failures.
ACVA recommended that the city invest in a different pump design. The group recommended a peristaltic pump that uses a 360-degree eccentric roller that compresses the rubber hose only once per revolution. Many peristaltic pumps use two metal shoes or bumps to compress the rubber hose. These metal shoes compress the rubber hose twice per revolution and also generate a lot of heat. Double the number of compressions and heat can lead to shorter hose life for acetic acid delivery.
The city first purchased a 1/2-inch peristaltic pump with an integrated frequency drive. The pump produces a pressure of 30 pounds per square inch gauge (psig) and a variable flow rate of 0.8 to 1.5 gallons per minute (gpm). The first pump has been operational at the city for nearly a year without a single repair.
Shortly after, the city ordered another pump to deliver ferric chloride. That pump has also run without repairs for nearly six months.
The former pumps cost less than half of the peristaltic pumps. However, the annual repair costs and repetitive downtime led the city to search for the optimal design. To avoid constant repair and maintenance costs, plants should look for a better design that fits their needs.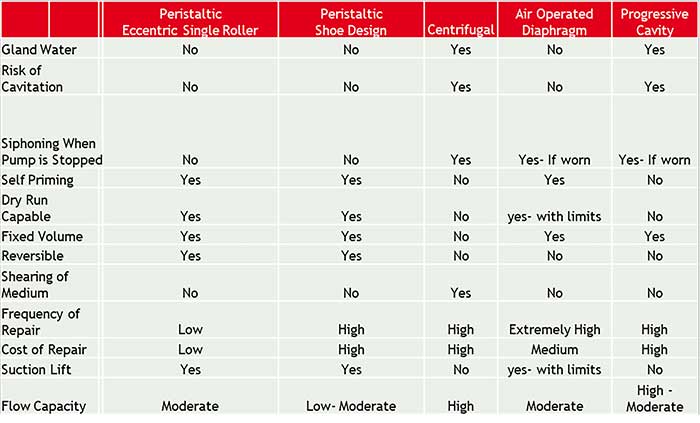 Image 2. This table provides some suggestions about what type of pump to use depending on the situation.
Employing IIoT Pump Monitoring to Enhance Plant Performance
Industrial Internet of Things (IIoT) pump monitoring can be a solution to help understand pump issues and, better yet, reduce operating costs. If the pump is expensive to maintain or replace and is critical to the process, consider adding IIoT monitoring.
There are many variables that can be monitored on different pump styles. For instance, a progressive cavity pump should never run dry. Positive head and flow should always be on the suction side of the pump. If this type of pump runs dry for even half a minute, the rotor and stator can be permanently damaged.
Adding vibration sensors and flow meters can help diagnose and stop a pump before serious damage occurs. Main bearings, gear boxes and motors can be monitored so increasing vibration can be detected and an email or text can be sent to relevant personnel to diagnose and fix a small problem before it becomes significant and costly.
Immense data can be captured from an integrated frequency drive. Any instrumentation that resides in the area of the pump that provides input to pump performance can be tapped into and monitored from a cloud-based portal. Alarms will be displayed on the cloud-based portal, but emails or text messages can be sent to relevant personnel for any alarm.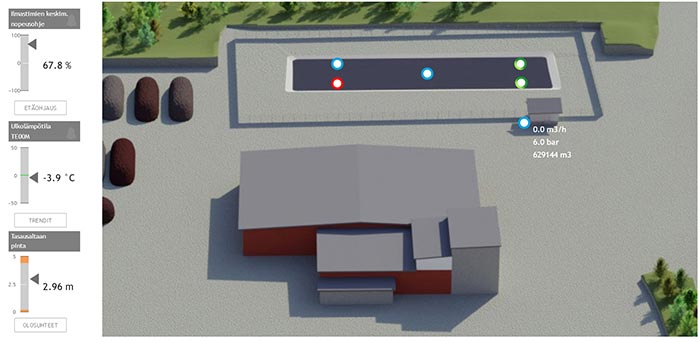 Image 3. Monitoring water aeration system and pond leveling
Some benefits of IIoT monitoring are:
real-time feedback on asset performance
quick identification of assets in trouble and, in many cases, ability to fix the problem
lower maintenance costs, safer work environment and less downtime
Any asset that includes digital or analog instrumentation inputs can be monitored. Instrumentation has become much less expensive and easier to install. Some call this instrumentation "lick and stick." It can be bolted on, or use magnets or adhesives.
Virtually any asset, including pumps, can use IIoT monitoring. Some areas or instances where IIoT monitoring can help are:
dangerous or dull locations
where plant safety is an issue
where compliance is involved
assets in hard to reach areas
assets under constant repair
assets with a high cost of repair
assets that through optimization can increase production and increase revenues and profits
pumps in distant or remote locations
Smart Pumping in Action
One manufacturer provided smart pumping solutions for a waste management company in Finland. The company had a remote, unmanned pumping station where the control system was old and out of date. Personnel had to travel to the station several times a week to take readings and make adjustments to pumps and other assets.
The smart valve and pump manufacturer provided an updated control system to replace the existing system for half the cost of a new control system.
Now the owners of that remote pumping station can sit in offices 80 miles away to make system adjustments and all the readings are real-time and cloud-based. If there is an alarm, the owners get an email, and they can log on and determine if a site visit is required.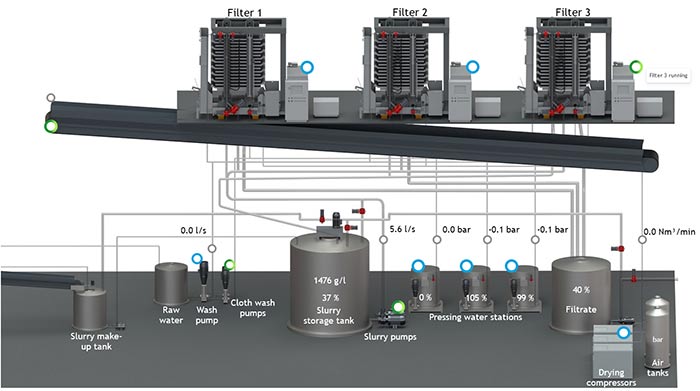 Image 4. IIoT monitoring of filtration plant and pressure filters
The same wastewater management company contacted the manufacturer last year about an aeration system for its leveling pond. It had a problem with the pond freezing during winter and generally low oxygen content in the water, which resulted in foul odors.
The manufacturer recommended that the aeration system should be fully automated and operated under the same platform as the remote pumping station.
The goal was to supply the lowest total cost of ownership. The manufacturer partnered with a company that specializes in surface aerators because the project required compressors and energy efficient oxygen transfer while keeping the pond surface from freezing. The manufacturer was able to gather all of the data from the aeration units and provide an automatically adjusted system that operates according to weather and water conditions, as well as incorporate the remote pumping station. The customer has been pleased with the solution.
Last year, the IIoT provider added vertical tower pressure filter monitoring on three pressure filters also in Finland. These machines are highly automated and have many instruments and inputs to monitor. However, the manufacturer did not add any additional instrumentation to these pressure filters. It began to analyze the data and provide dashboards so the plant could better understand its issues.
The plant assumed the machines were running at a high usage rate. Over time, the provider was able to prove that the machines were often running at 60 percent or lower usage rates. One of the main reasons the machines were running at these low usage rates was simply because the slurry tank that feeds the machines was often too low to provide the flow to the filter machines. So, the filters had to wait until there was enough slurry.
The manufacturer was also able analyze both high-pressure spikes in water pressing that damage filter plates, diaphragms and seals.
In addition, high air consumption of one machine compared to the others typically indicates failing diaphragms or seals that are causing poor performance. This customer is saving money on downtime and enjoying increased production now that they understand some of their issues.
While any plant can capture data, the plant does not always have an effective way to analyze the data, rendering it useless. IIoT monitoring is proving to be an analysis tool that is benefiting many customers.
Issue