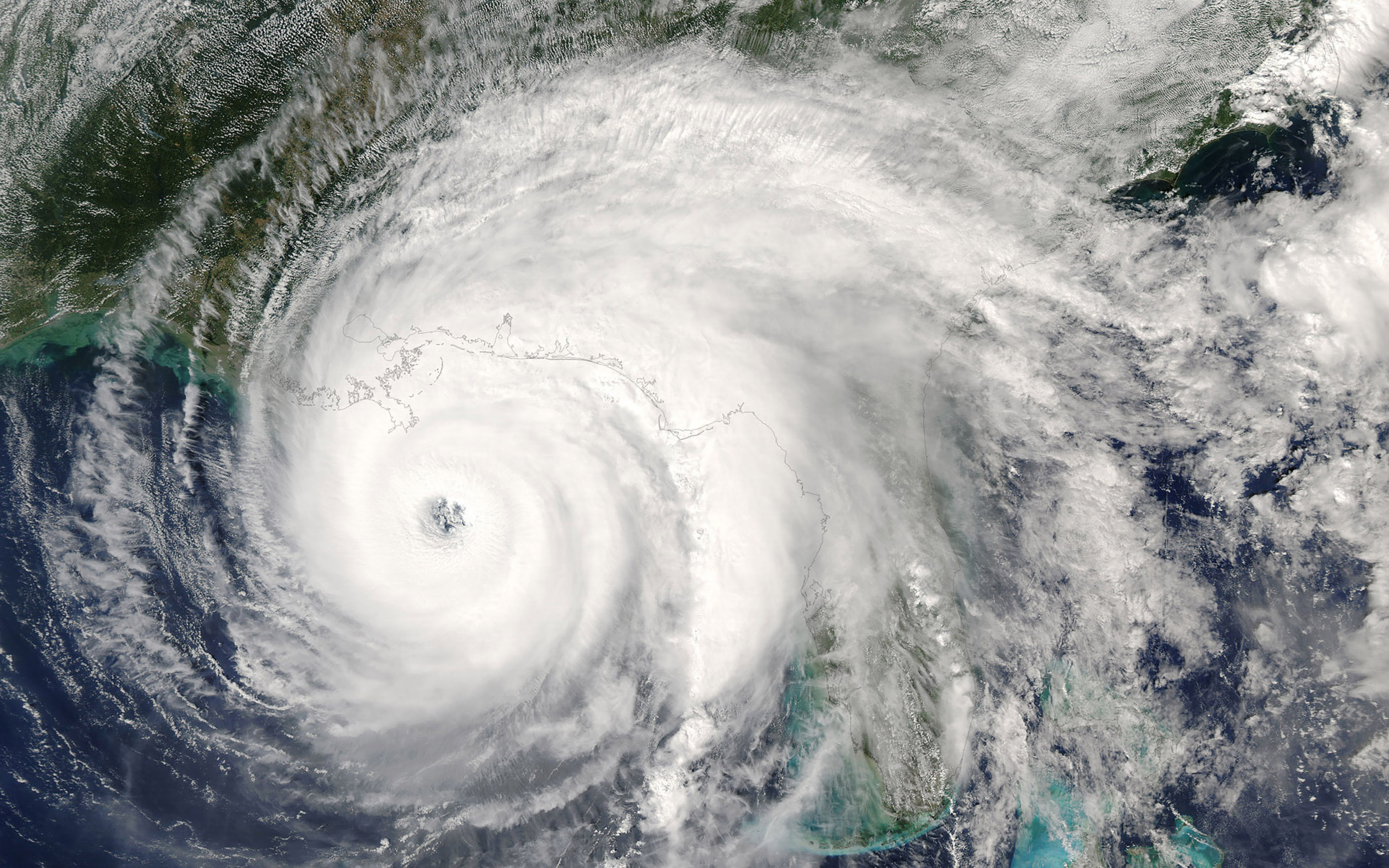 Mersino experts explain how to prepare when severe storms are on the horizon.
Last year was challenging on many fronts, but especially as it relates to hurricanes. It was the most active and seventh costliest Atlantic hurricane season on record. There were 30 named storms, 13 of which became hurricanes. In August, Hurricane Laura became a Category 4. Hurricane Delta made landfall in the United States in October and was also a Category 4. Hurricane Eta (Category 4) and Hurricane Iota (Category 5) were also devastating.  
Subject matter experts from Mersino answered some questions about how the pump industry responded to challenging situations from floodwaters, stormwater and more. Here are answers from Brian Courtney, branch manager of the Houston branch, Matt Donahue, senior fleet coordinator, and Rodney Davis, branch manager of the Daytona branch.
How challenging was this hurricane season compared to years past?
MERSINO: We have branches nationwide, so the fact that the hurricanes were not as widespread as they have been in the past was a new challenge this year. There were several hurricanes which hit the same region within weeks/months of each other. We stayed on top of equipment, making sure we were ready for anything and mobilized in advance to ensure immediate availability and delivery to our customers.
What lessons from years past helped you prepare for this year?
MERSINO: As always, we made sure all our equipment was fully functional and ready to rent. Based on past experience, we found it very helpful to have travel trailers for crews to stay in while maintaining equipment as well as loading and unloading, as hotel rooms are generally not available during these times.
What types of pumps/equipment were used mostly for hurricane/storm recovery?
MERSINO: It varies based on the storm and the type of recovery required, but this year, we primarily mobilized generators to assist in areas experiencing power outages. We also delivered pumps to help recover from flooding in some areas, although flood events were minimal this year.
What were the biggest lessons you learned this year (for OEMs and end users) that can be applied to the future?
MERSINO: The biggest lesson we've learned over the years is that preparation is the key. Proactively ensuring all of our equipment is mobilized to the appropriate region ahead of the storm, having personnel trained and prepared for these emergency events, and making sure everyone on the team understands that in these types of situations, it's all hands on deck.
How can the industry (competitors) work together to ensure the best possible outcomes in these events?
MERSINO: We all need to remain competitive in pricing of equipment and freight, and we need to work together to help the communities in need. 
How was the groundwater/stormwater/dewatering industry most affected by COVID-19 last year, and did it lead to changes in operations, especially in recovery efforts?
MERSINO: The only slowdown we experienced was due to our customers postponing or canceling projects due to COVID-19 restrictions at their companies. Mersino services have been deemed to be essential, so we have been on the job and ready to work as usual throughout the [past] year, always following the current health guidelines and safety protocols.  
Issue