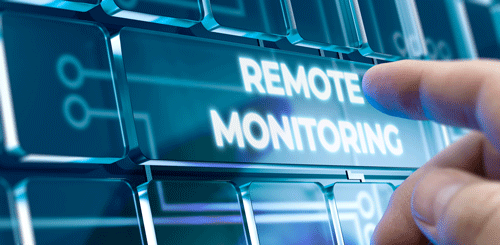 All users need to be informed on factors impacting crop yield and irrigation equipment condition.
Agriculture is facing challenges ranging from crop yield, high labor costs, extreme weather and high demand. To keep up with the growing challenges, farmers need to adopt the use of technology in their operation.
Remote monitoring allows users to spend time where it matters, increase productivity, reduce labor costs and build a more efficient operation. To profitably manage a farm and produce a successful crop yield, agricultural users must monitor, manage and control a wide variety of variables that are constantly changing. Experienced farmers have learned how to best use the relationship between these variables to yield an optimal crop yield; however, each day is a little different and requires varied schedules and approaches to ensure ideal crop health.
It is essential that agricultural users are informed on factors that impact crop yield. These factors include soil conditions, climate and availability of water. With rainwater not always being available when needed, a large percentage of agricultural users also need to rely on irrigation equipment. Agricultural users also need to always be aware of the status and condition of their irrigation equipment. All these variables contribute to a successful crop yield. By having real-time insights on these metrics, agricultural users can make the necessary and critical decisions when it matters. With digitalization and technological advances, agricultural automation is monitoring and controlling variables to help run the process more efficiently.
Each irrigation system is different; however, there are similarities among all systems including a pump, controller, irrigators and the schedule of the system. Optimized scheduling takes into consideration the flow rate of the pump, the dimensions and variability of the field, the capability of the irrigators, the weather, soil conditions and historical
crop performance data to generate a schedule of when the field needs to be watered. This information can be stored in many different ways, including mentally, manually, electronically and communicated to the field. Every farm is set up different, but the importance of the information is essential, nonetheless.
Labor Savings
A large portion of labor hours, depending on the size of the farm, is spent traveling to and from fields to monitor and perform daily maintenance on equipment. Transportation time can be minimized and reallocated elsewhere by reducing the need and frequency of travel out to the fields through remote management of equipment. Remote management can allow users to save time by monitoring equipment and making necessary changes remotely without wasting precious time physically traveling out to the field.
Process Efficiency
By more effectively managing labor hours through reducing the time spent performing daily monitoring of equipment, the overall process becomes more efficient. Additionally, waste from the process including waiting, transportation and underutilized resources is eliminated. By enabling remote monitoring and control of irrigation equipment, automation can produce a more efficient process by allowing the user to spend more time where it matters: doing critical tasks such as performing equipment maintenance and field upgrades.
Reduced Downtime
Implementing both process and equipment improvements results in reduced waste, an automated and efficient process and maximized uptime of the equipment. Remote monitoring and control can give users advanced notification when the system is compromised initiating prompt, accurate maintenance resulting in reduced downtime and reduced crop yield.
Save Time & Plan Ahead
The drive out to the field to make routine checkups can become time-consuming, tedious and exhausting for agricultural users. Not to mention the cost associated with driving out to ensure the system is running properly. With remote management, users can schedule their equipment to stop and start ahead of time from anywhere. This eliminates the need for two trips out to the field to start and stop the equipment and results in time savings.
Real-Time Insights
At any moment during the growing season a catastrophe could occur. The thought that an agricultural user's livelihood could be ruined in a second is an invasive thought that worries many users around the clock. A pump could malfunction, or a pipe could burst directly impacting the success of the crop yield.
Therefore, it is essential that agricultural users have timely, reliable data to make critical decisions. If an unforeseeable malfunction occurs, it is crucial that the user is notified immediately so they can promptly react. With remote monitoring and control via mobile apps on smartphones, agricultural users can have peace of mind while leaving the field. By having the ability to check the status of equipment, receive notifications and make necessary changes at anytime from anywhere, agricultural users can have more control on the success of their crop yield and can ensure that their crops are receiving the necessary ingredients to thrive.
Legislative Action
Finally, with extreme weather patterns causing drought and wildfires, many farmers are affected by legislation that requires monitoring of water usage. Implementing technology in an agricultural operation now can make sure farmers are prepared to enforce and run the most efficient field possible.
Issue