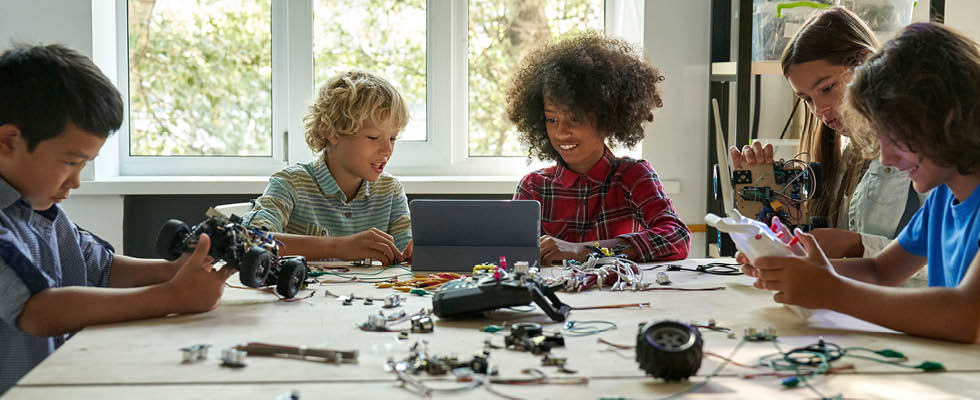 Advocate and educator Fredi Lajvardi discusses the keys to unlocking the potential of future employees.
Faridodin "Fredi" Lajvardi was the keynote speaker at the Hydraulic Institute 2022 Fall Conference in Savannah, Georgia. Lajvardi is an advocate for science, technology, engineering and math (STEM) education. He has taught for more than 30 years in the Phoenix Union High School District, and at Carl Hayden High School, he led a robotics team of four students to victory over college teams, including Massachusetts Institute of Technology (MIT), in a national competition.
That first-place win, and the subsequent win the next year, became the topic of documentaries, films, books and more. You may have seen George Lopez playing Lajvardi in the 2015 movie "Spare Parts" (based on a book by the same name). He is currently the president, CEO and director of STEM initiatives at the Si Se Puede Foundation.
I sat down with Lajvardi to discuss the importance of the pump industry reaching kids while they are still in grade school, how industry vets can best mentor young professionals and more.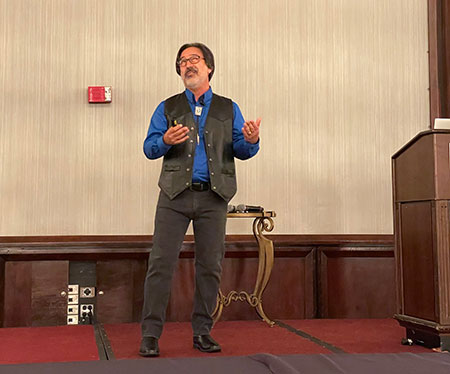 Reaching Potential Employees
When asked if the college level was too late to target prospective pump professionals, Lajvardi said yes. "Studies show that you need to reach kids before they are 12 years old, especially women, because they have made up their mind by that time that it is not for them," Lajvardi said.
Lajvardi explains that, while the education, competitions and other outreaches can be broadly tied to
industrial pumping, it is important to target elementary education to plant the idea that engineering is even an option.
"It is the thinking that you are developing—not the content." Lajvardi suggested getting engineers into classrooms and to school competitions to talk about the work they do can help students contextualize where they might fit into the world of industrial pumping because otherwise, they may not ever know those jobs exist.
"You have got to raise the public profile and the consciousness. You need to let them see your world," Lajvardi said. Focusing on outreach to elementary and middle school children will not result in an immediate payoff, Lajvardi warns, but he encouraged companies to trust in the investment.
Addressing the Skills Gap
Lajvardi also shared stories from his time initially learning the world of robotics and the importance of finding experts.
He did not enter his time as a robotics instructor as an expert, but his persistent, problem-solving nature helped lead the way. He suggested young professionals should watch how experienced coworkers solve problems and take notes to learn the process of finding answers beyond the final solution. "Young people have everything at their fingertips, but they still do not know the process to finding those answers. You have got to model how to get there."
When asked what engineers in the process of mentoring could learn from a high school educator, Lajvardi said that stories are the key: "Engage. Talk about the stuff you have done." He explained that people will engage with and remember personal stories more than they ever will a textbook or product manual. "Volunteer to share your knowledge. If they do not meet people willing to engage, how are they going to learn?"
Issue